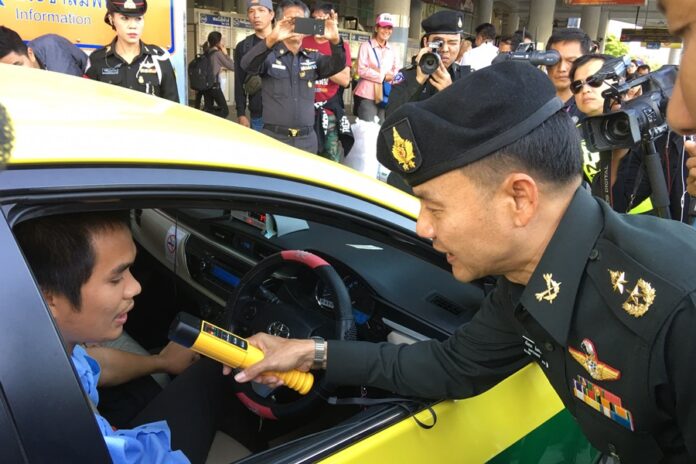 BANGKOK — Police stations across Bangkok were instructed Wednesday to be more mindful of the health of intoxicated suspects after a university student died in police custody last week.
Police said Sitthisawat Iamlapha, 21, died of heart failure early Saturday morning in a cell at the Bang Na Police Station, where police locked him up on suspicion of driving under the influence. Bangkok police commander Sanit Mahatavorn has ordered a disciplinary investigation into the matter.
"The committee that was set up will find out whether the officers in charge acted responsibly," Maj. Gen. Ampol Buarapporn said Wednesday evening. "The victim's family questioned us why the police did not send him to hospital."
The inquiry is expected to wrap up by Monday, he said.
Police said Sitthisawat was detained at a police checkpoint and discovered to be intoxicated behind the wheel, so he was sent to the police station to "sober up." Several hours later, officers found him dead. Maj. Gen. Ampol said a preliminary medical examination cited a pre-existing heart condition as the cause of death, though a more detailed autopsy report has yet to be finished.
Nitinat Pongkanpai, Sitthisawat's mother, disputed that her son died of heart failure. She said he was healthy, and she was unaware of him having any heart condition.
Ampol said Sanit has told chiefs of all police stations to look after intoxicated DUI suspects instead of just locking them up.
"The commander [Sanit] just said this at a meeting. He wants the police to be smart," the major general said. "Don't assume that drunk people are just drunk. They must use their feeling and be more careful. They should rethink the way they work. If officers believe that suspects are ill, they must send them to hospital first."