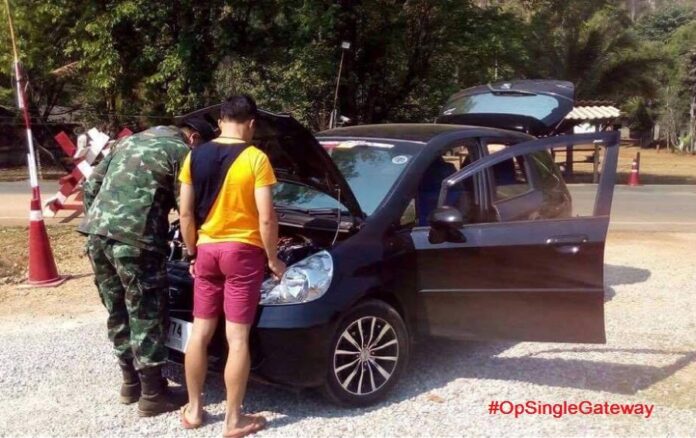 BANGKOK — The lawyer for the family of a young ethnic activist shot dead by a soldier said Tuesday he will request security camera footage and autopsy results as evidence of what happened.
Sumitchai Hattasan said he will submit a letter to Nakornping Hospital in Chiang Mai province this week requesting the autopsy results of Chaiyaphum Pasae, a young activist from the Lahu ethnic group. The army claimed a soldier shot him to death in self-defense last month because he resisted arrest and attempted to throw a hand grenade when officers pursued.
The results were sent to the police Wednesday but have yet to be made public. A death certificate issued by the hospital on March 18, one day after his death, said the 21 year old died from a gunshot wound to the chest, according to an image of the document published by TNN24 report.
Read : Witness Protection Sought in Army Shooting of Lahu Activist
The March 17 death of Chaiyaphum invited doubt from the public. Chaiyaphum's family and associates were skeptical of authorities claims he was transporting drugs as authorities claimed.
The killing sparked accusations of abuse of power. Witnesses said said Chaiyaphum was shot as he attempted to flee a severe beating.
The regional army commander then stepped in to defend his men, saying he had seen footage from a security camera which backed up the soldiers' stories that they were conducting a routine vehicle search.
"I saw the CCTV footage, it was just a normal check. The officers were not armed," said Lt. Gen. Vichak Siribansop on March 23. "But then he resisted, and that's when the guards joined."
Despite calls for that footage, if it exists, to be released, it has not.
Vichak later said on March 27 that the army submitted the footage to police but would not reveal it because it was evidence.
He said he would leave it to the police or the court's judgment on whether to make it public.
Sumitchai, the lawyer representing Chaiyaphum's family, said he plans to ask police for the footage under the 1997 Public Information Act.
"We already assessed that they are unlikely to give it to us," said Sumitchai Tuesday. "But we will have to show that we tried."
Sumitchai, who also sits as the director of Center for Protection and Revival of Local Community Rights, said it would be an disadvantage for his team if they don't get to see the footage before trial.
There's one problem: The police said they have yet to obtain it.
Commander of Provincial Police Region 5, Lt.Gen. Poonsub Prasertsak, who took over the case from local police, said Wednesday they asked the army for the footage but hadn't received it.
Reached for comment Tuesday, Poonsub said he could not understand a reporter's questions,  despite what seemed to be a clear phone signal.
When called back moments later, a lower-ranking officer said he was in a meeting and unavailable to speak.

Related stories:
Witness Protection Sought in Army Shooting of Lahu Activist
Witness Says Soldiers Shot Lahu Activist as He Fled Beating