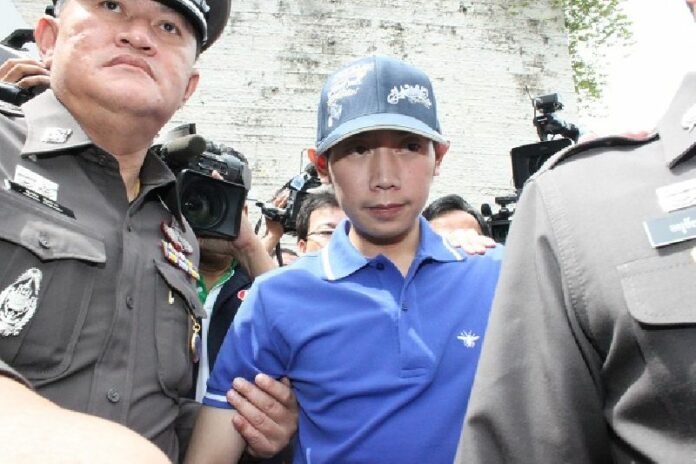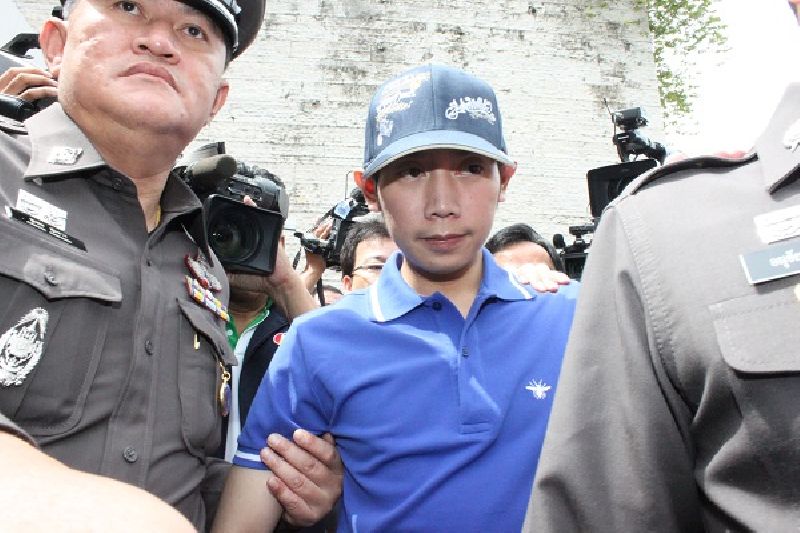 BANGKOK — The scion of an energy drink empire wanted for a fatal hit-and-run left the country just three days before a warrant was issued for his arrest, police said Tuesday.
Without the warrant, an immigration police commander said they were powerless to stop Vorayuth "Boss" Yoovidhya, 32, from leaving the country, despite him being a suspect in a fatal car crash five years ago that made him the poster child for injustice in the kingdom.
"There was no request from the prosecutors to detain him," Maj. Gen. Natthorn Prosunthorn said. "Immigration can only stop someone from traveling if there are requests from state agencies, or if there were court warrants. We had neither."
Read: Police Move to Cancel Red Bull Heir's Passport
Vorayuth left the country on his private jet seven days ago on April 25, reportedly bound for Celestar Airport in Singapore, Natthorn said. Police applied for and obtained a warrant on Friday, three days after his departure.
Asked whether it was right to allow a suspect who's repeatedly evaded summonses from prosecutors to leave, Natthorn said to do otherwise would have infringed on Vorayuth's rights.
"If we stopped him, it would have violated his constitutional right to travel," the commander said.
The authorities said they would taken action after public rage reignited yet again in late March, after the Associated Press caught up with Vorayuth at a residence in a posh London neighborhood where he drives a Porsche Carrera with license plates "B055 RBR," or Boss Red Bull Racing, a name he uses on social media.
The report called attention to the life of luxury he has led since causing the death of Thonglor police Sgt. Maj. Wichian Klanprasert in 2012 when Vorayuth slammed into his motorcycle on Sukhumvit Road, dragging his body from his Ferrari for some distance before fleeing the scene.
Vorayuth's lawyers have said the officer swerved unexpectedly in front of his sports car, a claim forensic examiners disputed.