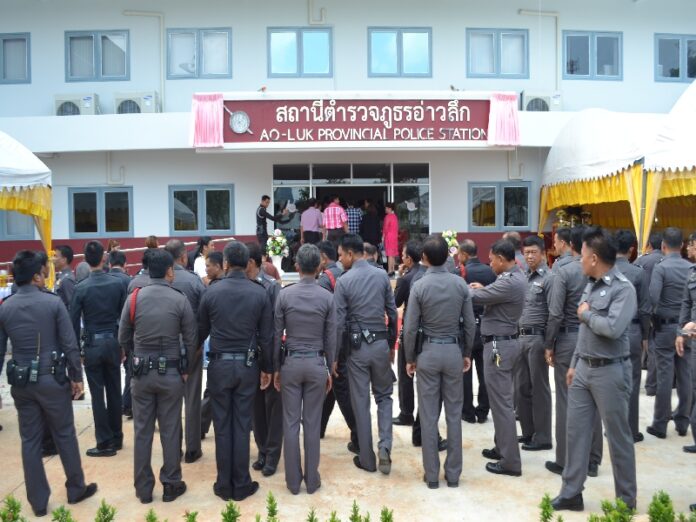 KRABI — Gunmen clad in army camouflage broke into a residence in the southern province of Krabi Monday night before killing eight family members there, including small children, police said.
The suspects remain at large and police said they are investigating possible motives behind the cold blooded execution. However, an officer said that the the killing could have been related to the head of the family, a village administrator.
"He had many disputes in the area," Col. Krissanat Wongklaharn, chief of Ao Luek Police Station, said by phone Tuesday morning. "We cannot yet disclose information that concerns the ongoing investigation."
Of 11 people who were at the Sanlang family residence, only three survived. The rest were either killed on the spot or died after being taken to the hospital with gunshots to the head, police said.
The dead include the family head, Worayuth Sanlang, who worked as the Ban Klang village chief, and his young children. Police have not disclosed their age.
Citing survivors' accounts, officers said a group of masked men in army camo entered the residence at about 4pm and held the family members captive until Worayuth came home later that night.
Once the village chief returned, he was detained alongside his family before the gunmen opened fire, police said. Worayuth's car also went missing, presumably stolen by the perpetrators in the aftermath.
Krissanat said police are working to identify and locate the suspects.