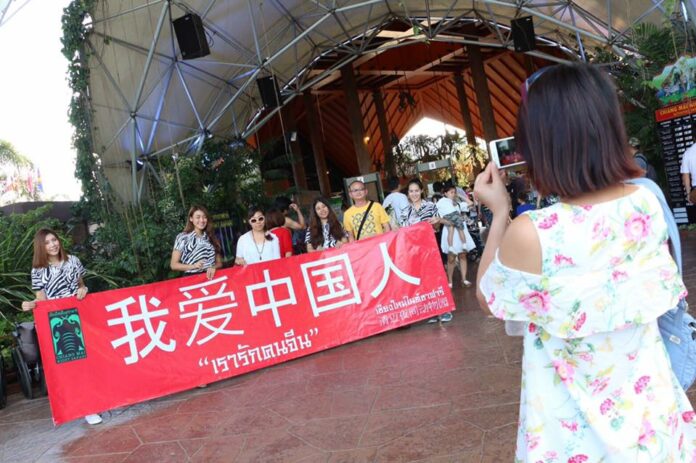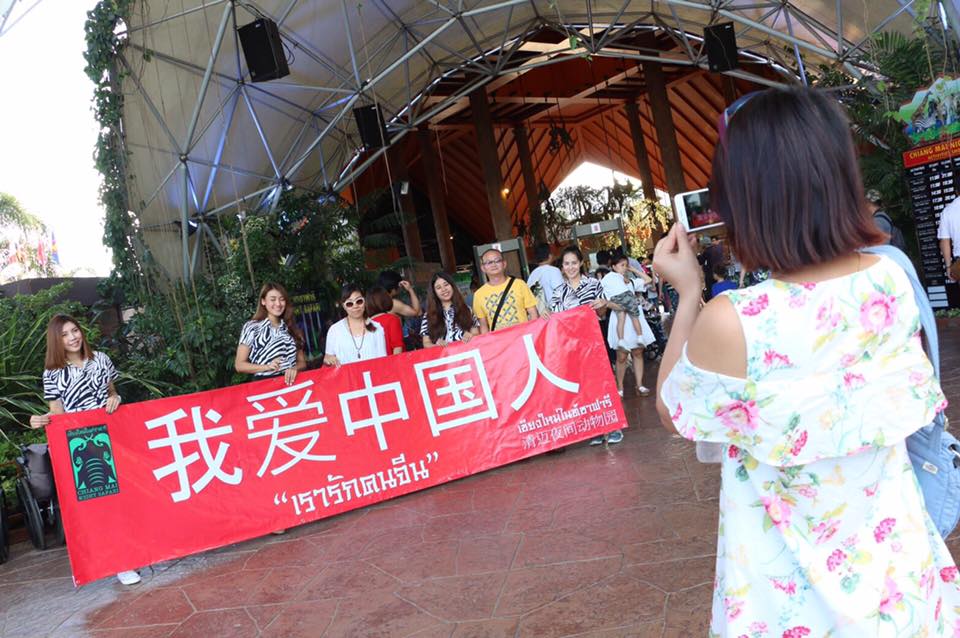 BANGKOK — Police said Monday they will contest a court ruling that acquitted domestic tour companies accused of extorting Chinese tourists in Thailand following criticism they mishandled the investigation.
The defendants were accused of running scams that cost the state billions of baht. Citing a lack of evidence, the court found them not guilty late last month in a landmark ruling on a day eclipsed by former PM Yingluck Shinawatra's apparent flight from justice.
The accused were suspected collaborators in so-called Zero Dollar Tour cons in which tourists are offered trips to Thailand at extremely low prices, only to be forced to buy products and souvenirs from the operators.
Maj. Gen. Surachet Hakpan, whose 191 emergency response unit helped lead the investigation, said police would appeal the verdict.
"It's not complicated. We will certainly appeal," Surachet said. He said tax agencies are still reviewing whether the companies violated any regulations. "If they avoided [any tax], we will prosecute them, too."
In a 2016 operation, a number of business owners had their assets seized and were charged for allegedly running Zero Dollar Tour scams. Firms implicated in the scheme included OA Transport, Royal Gems, Thai Herbs, Bangkok Handicraft Center and Royal Paradise.
All 13 defendants were charged with money laundering, operating without a license and conspiring to break the law.
Officials said the companies not only offered tours and guides without permits but cost the state at least 10 billion baht in lost tax revenue that went unpaid by the firms which forced travelers to buy goods only from them.
The largest firm to be accused, OA Transport, reportedly had a fleet of 3,000 buses and served more than 20,000 people daily.
Blames and Fears
But the year-long case ended Aug. 25 in the acquittal of all defendants due to insufficient evidence. According to witnesses in the courtroom, the judges noted during the trial that investigators never raided the defendants' offices to collect evidence.
The verdict sparked complaints that police bungled one of the largest criminal cases in recent history. Over the weekend, a police station chief responsible for the investigation was transferred to an inactive post – presumably as punishment.
Chart Chantanaprayura, chairman of a tourism business guild, said he was baffled by the ruling.
"I was bummed out. The tourist police told us they spent months collecting information," Chart from Tourist Guide Association of Thailand said by phone. "And then they fell off their horses and died in the end."
Chart said Zero Dollar Tour scams largely vanished after the investigation began but that e's worried they might return.
"Now that they are acquitted, we are worried … will that trend come back?" he said. "If so, we will have problems."
People answering the phone Monday at OA Transport, Royal Gems and Thai Herbs said no one was available to comment. No contact information was found for Bangkok Handicraft Center and Royal Paradise.
Business operators have long complained of unfair competition from criminal "mafia" elements operating the scheme. Accounts of Chinese visitors abandoned by tour operators for refusing to buy their goods were also common.
Surachet, the 191 unit commander, said the criticism of police is unfounded. Investigators did their best, the major general said. Asked whether the companies could return to business, he said they could do so as long as "their business is in line with the laws."
Officials Remain Upbeat
The Chinese tourism boom has been a boon to the tourism sector in recent years. According to data released by the tourism ministry, nearly 9 million Chinese tourists visited Thailand in 2016, almost a third of all international arrivals that year.
Arrivals took a hit after the crackdown on the scams, which officials said was necessary to clean up the industry.
But Tourism Authority of Thailand Director Yuthasak Supasorn said many Chinese visitors have changed their habits. Instead of relying on tours and chartered flights – the most common form of travel mainlanders – many now come on their own.
"The structure of Chinese tourists has changed," Yuthasak said by phone. "About 60 to 70 percent now sightsee in Thailand without tour packages."
Asked whether he believes Zero Dollar Tours or similar schemes will make a comeback, the tourism director said tour packages for Chinese visitors have been rising in recent months, which signals a different business model.
"If we look through the perspectives of business operators, there is no reason to go back," Yuthasak said. "They are now making more money."
Related stories:
Thailand to Expand Etiquette Brief as Chinese Tourists Put Foot in it
Anxious Tourism Officials Respond to Veiled Threat With Chinese Charm Campaign