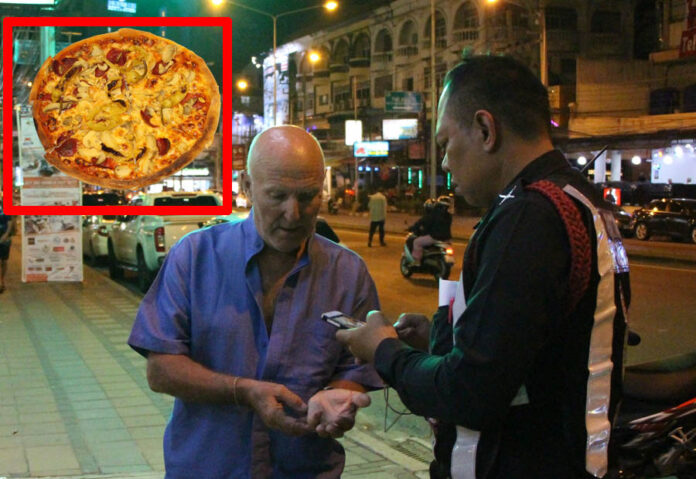 PATTAYA — An Italian man enraged by the quality of his pizza busted his hand in a brawl with its makers at a Pattaya pizzeria, police said Monday.
Police were called Sunday night to the I Love Pizza Art restaurant where they found Henri Gabriel Elfgang, 71, with an injured hand. His wife, a Thai national, told police the staff beat him and broke one of her husband's fingers.
Pattaya's police chief said the Italian man was dissatisfied with his pizza's quality and asked the restaurant staff to bake it again. After the second order also failed to meet Elfgang's standards, an argument broke out which escalated into a fight, according to Col. Apichai Klobpetch.
"They were arguing back and forth, and they were fighting," he said.
He added that initial news reports which alleged the staff ganged up on the Italian were false. Instead, Apichai described it as a mutually enthusiastic melee.
No one has been charged so far, but police have summoned everyone involved to the Pattaya police station this afternoon for questioning, the colonel said.