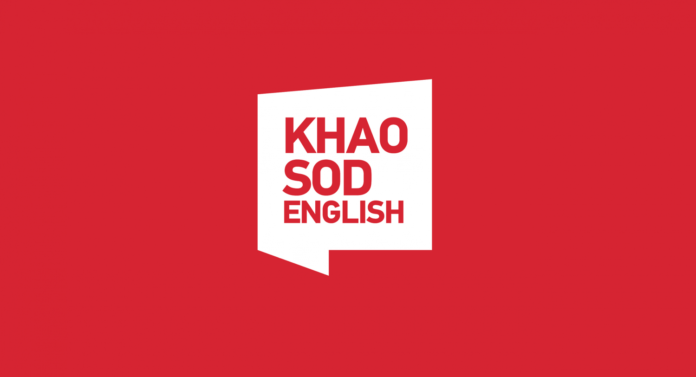 RAYONG — For 15 years, Paitun Kamwiratch saw no one other than his sister and their landlord. Since 2002, Paitun was locked in a filthy room where he stared at the walls and sometimes listened to music.
Ever since Thaksin Shinawatra was prime minister, Paitun lived in what most neighbors thought was an abandoned house southeast of Bangkok in a seaside district of Rayong province. Once a day, his sister would unlock his room to give him food and water.
Tuesday was the first time he saw other people when rescue workers, acting on a tip, arrived to find the stunning sight of the unwashed man.
Prior to that, people in the community thought no one lived in the home in the Sam Nak Thon subdistrict house where the 30-year-old man had been held captive half his life.
Only his sister, 33-year-old Supasiri Kamwiratch, and landowner Wilai Tantithammapakul knew otherwise.
"Nobody in the village saw the sick man before. Everyone thought this was an abandoned house," Boonlert Paoin, the Ban Chang district headman, said outside Paitun's home Tuesday afternoon.
Action was taken after a Khaosod report blew the whistle on Paitun's captivity after a friend of Supasiri went to the press. Donations poured in from readers, and health officials dropped by to search the residence, bringing the man's plight to light.
Preecha Phuphan, director of the Disabilities Service Center of Rayong, said officials were planning to take Paitun for psychological evaluation at Rayong Hospital.
However, as of Wednesday morning, health officials said they could still not move the man because he shied from human contact and refused to cooperate. They expected to be able to send him for rehabilitation in the next few days.
Police said on Wednesday that Supasiri was unlikely to face charges for locking up her brother.
"His sister didn't act maliciously when she locked him up," Col. Chakkarin Tuasuparp of Ban Chang Police said Wednesday. "No one in the village knew about this. Even the village headman, who lived nearby, didn't know."
Wilai, 57, said she let the brother and sister live rent-free in the house for a decade out of pity.
"I was going to give them two more years because I need to use the land too. I'm happy he's getting help because I wanted to help, but I didn't know how. We were too scared to approach the house," she said.
Supasiri, 33, said she locked her brother in the home after his mental health deteriorated in the wake of their father's death 15 years ago. She said that she feared him running outside – usually naked because he refused to put on clothes – he would hurt himself or others.
Supasiri said her mother abandoned the family after mortgaging their family land to get money for Paitun's treatment. Supasiri said she was left as Paitun's sole caretaker. She earns 300 baht a day working at a coffee shop.
"There's no one to turn to. If I suddenly died, I don't know how he would live," Supasiri said Tuesday morning. "Please, can someone take him for treatment? I can't pay for his medical fees. I don't even make enough to feed him."
Before his condition deteriorated, Supasiri said her brother was a strong man who liked to hunt.
"I remember his last kill was a large black squirrel," she said. Doctors only told her that he had a "brain disease," which she attributed to "karma."
Supasiri said her mother contacts her periodically.
"I understand why she had to run away," she said. "I'm not mad at her."