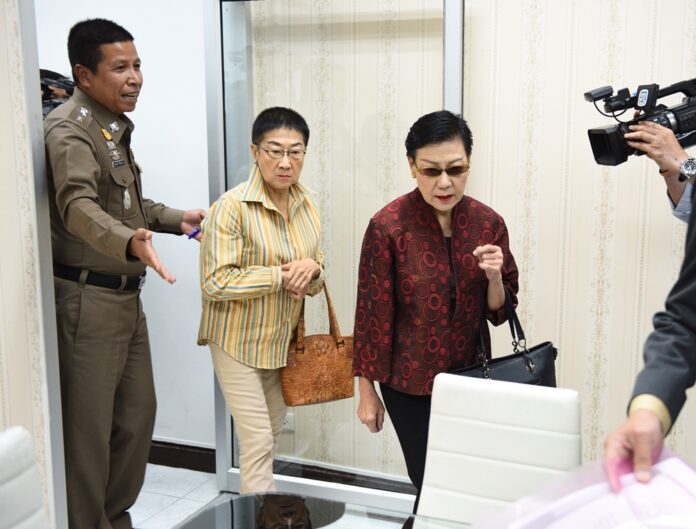 BANGKOK — City Hall on Monday said it's investigating six current and former officials suspected of colluding with operators of illegal markets in eastern Bangkok.
The move came as Bangkok authorities are seeking a court warrant to permanently shutter and demolish five marketplaces after they catapulted to public attention following an enraged family's attack on one shoppers' illegally parked car.
Niran Praditkul, the head of the investigation, said officials – five retired and one current – are suspected of conspiring with the market owners to allow the facilities to operate without permission for over two decades. They include Prawet district director Thanasit Metpunmuang and former heads of the environment and health departments.
Read: City Declares War on Illegal Markets – Doesn't Know Where They Are
One of the officials identified in the investigation, Thanasit, said he has not seen the formal document naming him but would contest any such accusation.
"I will insist on the facts," Thanasit said. "Since I have not seen the document myself, I'd like to make no further comment."
Niran told reporters punishment could range from expulsion to a "verbal reprimand" if they are found guilty.
Gov. Aswin Kwanmuang said he wants the investigation to wrap up in seven days to establish whether the six were to blame for the markets protracted illegal operation.
Vendors at the five markets left the buildings one week ago Tuesday as ordered by city officials, and the markets remain shuttered today, though their owners said they will attempt to re-apply for the relevant permits.
But Aswin said officials are applying for a court order that would shut down the markets for good. Thanasit said the authority will demolish the markets once a court order has been obtained. There will be no financial compensation for the vendors, he added.
After operating in full view of officials for years, the five markets only made headlines because one shopper illegally parked her pickup truck in front of a mansion owned by the Saengyoktrakarn family.
The family responded by attacking the Nissan with an axe and pipe, telling the media they suffered for years from the five illegal markets' illegal parking, noise and smell. They blamed errant parking for the death of their neighbor's father who could not be taken to a hospital in time because their driveway was blocked.
After the family's grievances attracted sympathy on social media, Bangkok authorities ordered the markets to pack up.
The two women who attacked the truck, Ranee Saengyoktrakarn and Rattanachat Saengyoktrakarn, were also charged with property damages and bringing weapons to a residential area. The pair met with police today to hear the charges, which they deny, according to their lawyer Ananchai Chaiyadech.