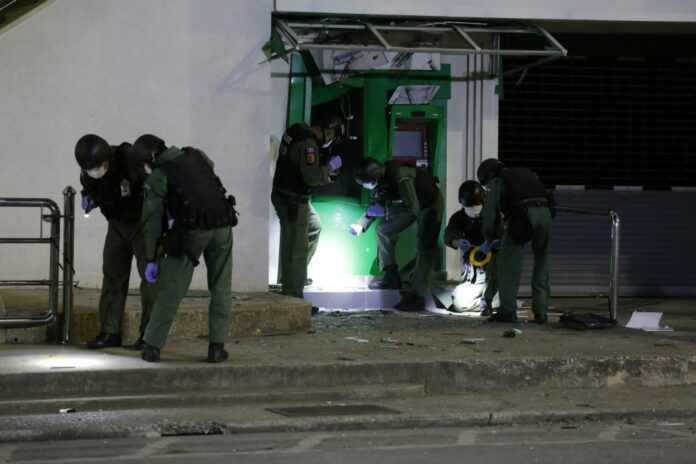 PATTANI — More than 20 bomb attacks struck the three southern border provinces tonight, injuring at least two people.
The wave of bombings, which mostly targeted ATMs and banks, went off shortly after nightfall on the third day of Ramadan.
Two people were reportedly wounded by the explosions. Three ranger bases in Narathiwat province also came under a hail of gunfire before the unidentified assailants retreated from the scene.
Security camera footage from one of the targeted ATMs shows a man planting a small explosive device on the machine. It detonated few minutes afterwards.
The holy month in Islamic tradition has often seen a spike in insurgent attacks during the last 14 years, according to data collected by Deep South Watch.