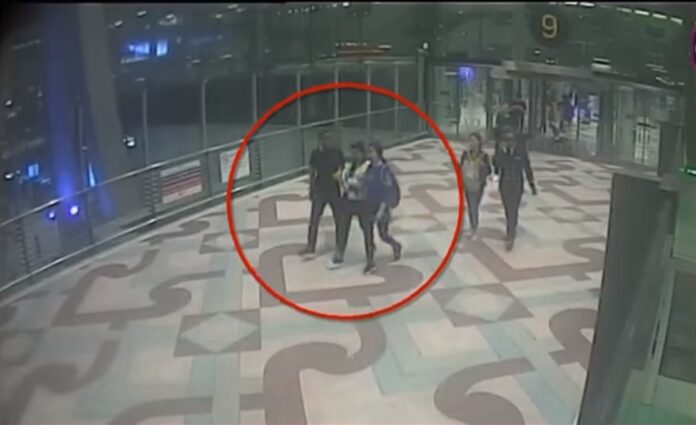 BANGKOK — Twelve people have been arrested in connection with the kidnapping of a Chinese tourist at an international airport in Bangkok earlier this month, police said Wednesday.
Immigration police officer Nipon Buddharaksa was among those arrested following revelations he was involved in the abduction of Hong Kong resident Jinchai Cheng, 39, according to deputy tourist police commander Maj. Gen. Surachet Hakpal.
"We arrested them yesterday," Surachet said, adding that two more suspects are on the run.
Security camera footage shows five people approach Cheng on May 8 in a controlled part of the terminal after she arrived at Suvarnabhumi Airport. They lead her through immigration to the baggage carousel and ultimately put her into a van. Police said her captors held her at multiple locations and demanded a 10 million baht ransom from her Korean husband.
After he met their demands, the suspects demanded another 5 million baht, prompting Cheng's husband to go to police Friday, Surachet said. The victim was released Saturday, abandoned by her captors on the side of the Bangkok-Chonburi highway.
Investigators said Monday they were seeking four Chinese nationals and 11 Thais in connection with the abduction. The Chinese suspects have left the country, according to police.
"We are investigating whether more people are involved," immigration spokesman Lt. Gen. Itthipol Itthisarnronachai said in an interview. "But as far as we know, there's only one right now."
Police and military officers are routinely caught in illicit acts. In August, an air force major general and policeman were arrested along with six civilians for kidnapping a Chinese businessman and demanding a 20 million baht ransom.