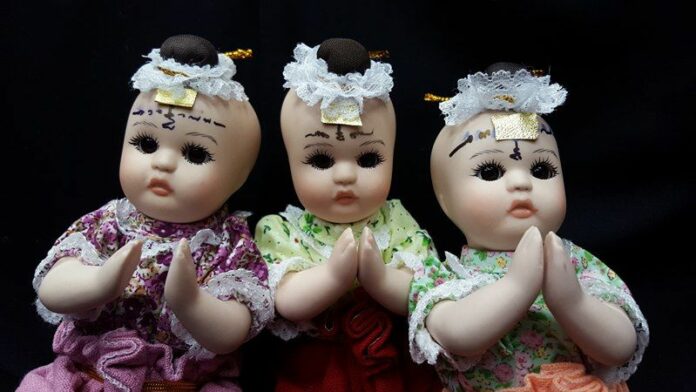 BANGKOK — A soldier was arrested after attempting to walk into a royal palace in the Dusit area, police said Monday.
The 21-year-old private was detained at the entrance of Ananta Samakhom Throne Hall with three amulet dolls in July, but police only privately unveiled information about the incident to reporters today. A report said he was high on drugs, but a local policeman blamed mental illness.
"He's insane. He has a mental condition," the officer said by phone. He spoke on condition of anonymity, citing the sensitivity of the issue. "He was sent for treatment."
According to information released by police, the soldier was carrying three kuman thong – dolls representing male children believed to hold magical powers – as he tried to walk past the guards into the throne hall.
The soldier reportedly told police he wanted to offer the amulets to the palace, and was not aware the royal facility had been closed to the public since October. He later tested positive for drugs.