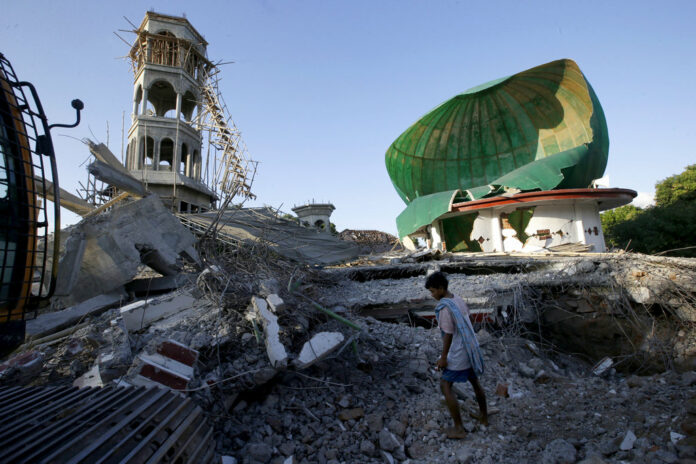 MATARAM, Indonesia — Soldiers have pulled a man alive from the rubble of a large mosque that collapsed in northern Lombok during Sunday night's powerful earthquake.
Video shot by a soldier on Monday shows the rescuers shouting "Thank God" as the man is pulled out from a space under the Jabal Nur mosque's flattened roof and staggers away from the ruins supported by soldiers.
"You're safe, mister," says one of the soldiers as emotion overcomes the saved man and villagers crowd around him.
The north of Lombok has been devastated by the magnitude 7.0 quake and rescuers are struggling to reach all the affected areas.
Efforts to find survivors in the ruins of Lading-Lading village's mosque that collapsed while worshippers were praying are continuing Tuesday. A backhoe was dragging away parts of the collapsed structure.
The toll of at least 98 dead is expected to rise as rescuers reach more devastated areas.