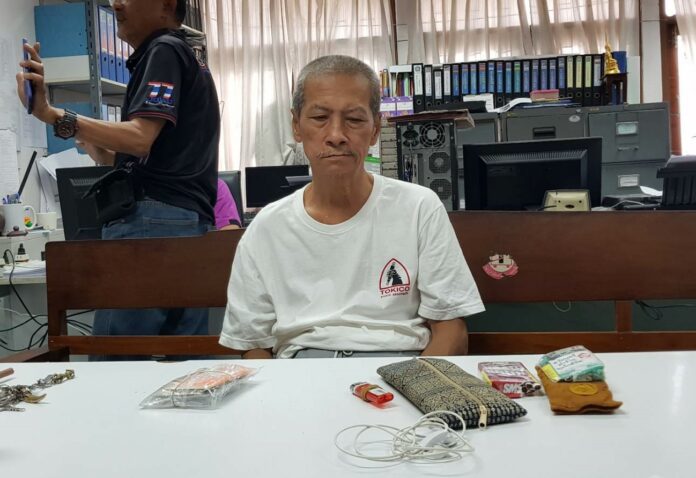 KANCHANABURI — A 9-year-old novice died in Kanchanaburi province Thursday night, five days after he was beaten severely at the temple where he was ordained.
Wattanapol Srisawad had been in a coma since Saturday under treatment for a cerebral hemorrhage, broken arm and wrist as well as a deep wound to his chin. Suppachai Boonlakka, a 64-year-old monk at Wat Don Khamin has been expelled from the order and faces a charge of manslaughter pending the outcome of an autopsy.
A rescue foundation was initially informed that Wattanapol had a fever and needed transport to a hospital. The rescue worker who responded to the call found the novice unresponsive and having a seizure. There were bruises all over his body.
The local hospital transferred him to a larger hospital in Kanchanaburi city due to his critical condition. He was immediately admitted to intensive care unit and placed on life support.
Investigators said witness testimony led to Suppachai's arrest Sunday. He has been held at the Kanchanaburi Provincial Court and has been charged with grievous assault.
Suppachai, who was assigned to supervise Wattanapol, reportedly confessed to beating the boy with a wooden stick because he misbehaved.
Wattana Srisawad, Wattanapol's father, has said his son had told him he wanted to leave the temple because of Suppachai's beatings, but he didn't expect things to escalate this far.