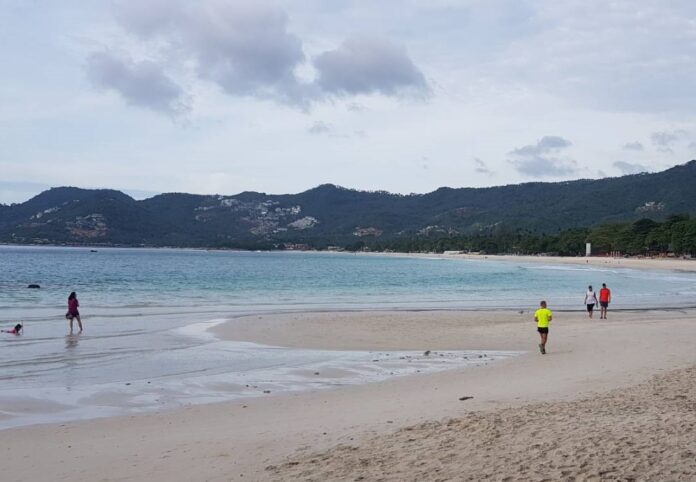 KOH TAO — Police on Friday denied media reports that they refused to investigate a rape complaint filed by a British tourist on Koh Tao.
While several media accounts say the 19-year-old backpacker tried to make a sexual assault report to police, an officer who said he met the woman said she only filed a complaint over the theft of her phone on June 27 and did not mention an assault.
"She didn't talk about it," Capt. Krissada Thongsakul, who works on the nearby island of Koh Phangan, said by phone Friday. "She only filed a report about the theft of her belongings."
Krissada said the woman, accompanied by a foreign man at the station, told him she lost her mobile phone and debit card the previous night on Koh Tao. The tourist also said she chose to make a complaint at Koh Phangan because she happened to be visiting the island that afternoon, according to Krissada.
Read: Koh Tao Cops Unaware of Reported Rape of British Tourist
The police captain said the woman filed the complaint at about 1pm on June 27. A copy of a police report seen by Khaosod English said the victim told Krissada she lost a mobile phone, four debit cards and 3,000 baht in cash.
According to several published accounts, the teen's mother said her daughter was drugged at the Leo Bar and assaulted later on a nearby beach the night of June 26. The beach, Sairee, is the same place where British tourists David Miller and Hannah Witheridge were murdered in September 2014.
The victim's mother accused police of refusing to accept the rape complaint and covering up the incident.
Koh Tao police chief Piyapong Boonkaew dismissed the accusation Friday. He said no British tourist had filed any sexual assault report at his station in recent months.
Reached for comment, the British Embassy on Friday referred inquiries to the UK Foreign Office. Krissada said he spoke to embassy staff about the matter today.
"Someone from the embassy phoned me moments ago, too," he said. "The embassy asked the same questions you're asking me right now, and I gave them the same answers."
Koh Tao, once known as a laid back resort isle, gained an unsavory reputation after the brutal 2014 murders. Two migrant Burmese workers were convicted of the killing, but many remain convinced they were scapegoats police used to cover up the crime and protect the real killers.