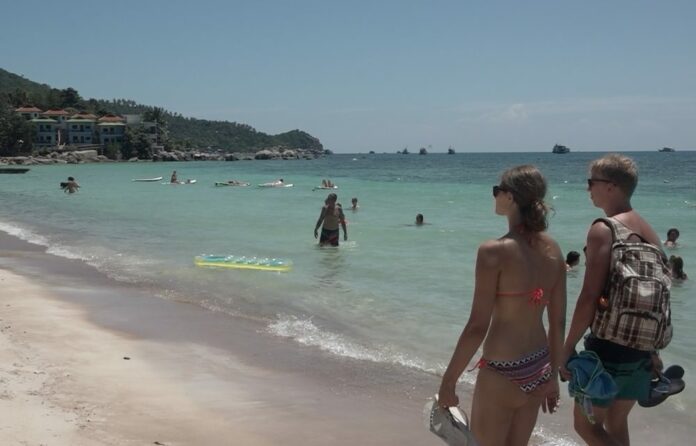 BANGKOK — At least 10 people are in custody for sharing claims on Facebook that a British tourist was sexually assaulted on Koh Tao, an attorney representing them said Wednesday.
Though the police officer in charge of the investigation initially said the arrests would be made today, the 10 were seized yesterday, lawyer Winyat Chartmontri said in an interview. He also called the charges against them premature, saying police have yet to establish their motives.
"I believe – no – I'm sure that they didn't violate the laws," Winyat said, adding that the cybercrime law only forbids sharing information one knows to be false. "They expressed their opinion with sincere intentions. I don't understand why police came up with this charge."
Read: Police Seek Arrest of Samui Times Editor Over Koh Tao Rape Report
All told, 12 people were slapped with arrest warrants after they reportedly shared posts from CSI LA, a self-styled investigative Facebook page that has published reports about the alleged rape. Police were also closing on two others at the time of the interview, Winyat said.
In a Tuesday interview, deputy tourist police chief Surachet Hakpan said investigators had established that no rape occurred on June 26 as the victim and CSI LA alleged. Police is seeking the page's admin is being sought by police, though he is believed to live overseas.
Winyat criticized the arrest warrants, saying police could have first brought them in for questioning.
"The important question is, did the admin know it was a false claim, and did the people who shared know it was a false claim?" the lawyer said. "Even police don't know what is false in this case. Was the woman raped or not? She insist she was."
He added that the 10 are being sent to a police station on Koh Tao, where Surachet will hold a news conference and decide whether to take the suspects to court for a custody hearing or release them on bail.