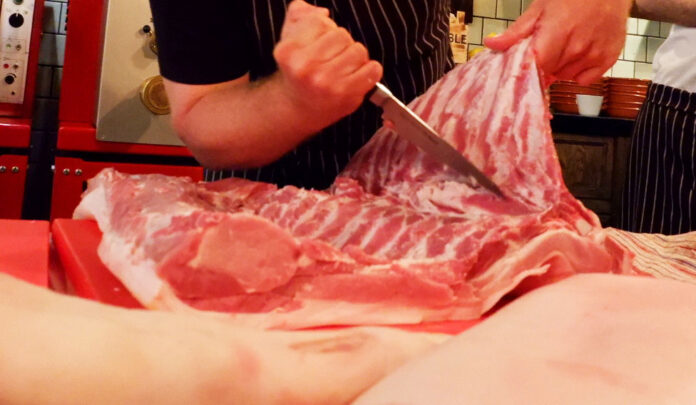 BANGKOK — Cannibals planning to dine at a suburban vegetarian restaurant that, according to everyone's social media timelines, served human flesh to its customers are in for disappointment.
In what sounded like a perfect Halloween story, online tabloids including Vice and Daily Mail stunned the world with breathless accounts of a wannabe See Uey mixing his murder victim's flesh into the meat. While there was indeed a murder, police said most other details mentioned in those stories were false.
The restaurant in question, located in the eastern district of Lat Krabang, first made news when police found a body Oct. 23 hidden in a well behind the restaurant. Family members later identified the body as Prasit Inpathom, 61, who had been missing several days.
The suspect accused of stabbing and killing Prasit was arrested Oct. 27.
That's where reality and copy-paste delusion parted ways in the internet echo chamber of untruths.
Despite the delicious details reported by a number of outlets – all of which relied on links to other unsubstantiated reports – the restaurant had not yet opened at the time of Prasit's death as it was still under construction.
The suspect also fled immediately rather than hang out to filet the evidence of his crime.
Following the chain of hyperlinked attribution back to the source, the story was first spread wide by Singapore's Asia One, which relied on articles translated from Chinese-language news portals.