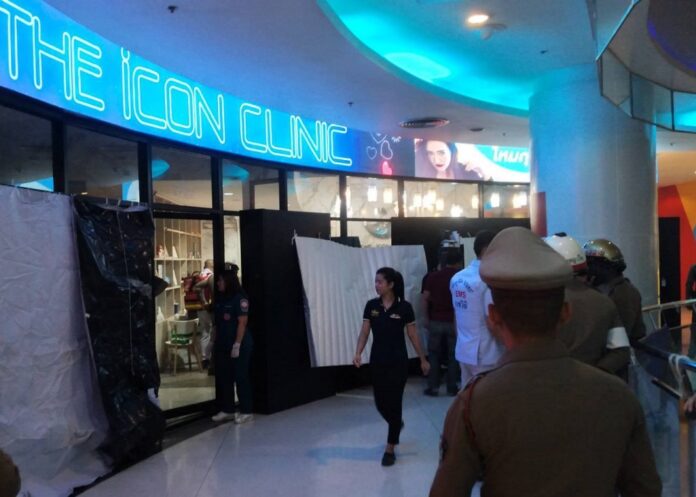 Update: Police said they arrested the gunman on Wednesday morning.
BANGKOK — Police said a woman was killed and a bystander injured after a person opened fire at a shopping mall in downtown Bangkok on Tuesday afternoon.
The shooting took place in front of a beauty clinic inside Century Movies Plaza, just steps away from the tourist shopping area of Soi Rangnam. The deceased victim was a 28-year-old employee at the clinic, and the injured person was her colleague. At least seven shots were fired, police said.
Investigators said the murder was spurred by jealousy-driven disputes, though police spokesman Kissana Phatanacharoen said police haven't ruled out any motive.
The gunman fled the scene after the shooting, Col. Kissana said, adding that the police are searching for him.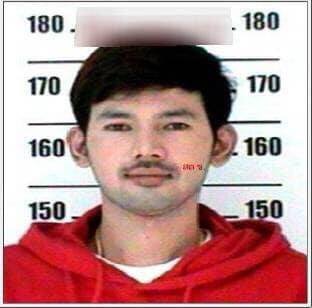 In a CCTV footage obtained by Khaosod English, the gunman can be seen approaching the victim at her desk before firing his handgun at her at a close range.
Bangkok Metro Police commander Pakkapong Pongpetra identified the suspect as Danusorn Nooncharoen, an ex-husband of the victim. The pair went through a divorce last week after 10 years of marriage. Danusorn reportedly works as a security guard at Siam Paragon shopping mall.
He was later arrested on Wednesday morning in Phetchaburi province, police say.
The shooting came just days after a disgruntled soldier opened fire inside a shopping mall in Korat city. The rampage left 30 people, including the gunman, and raised concerns over the public's safety from gun violence.