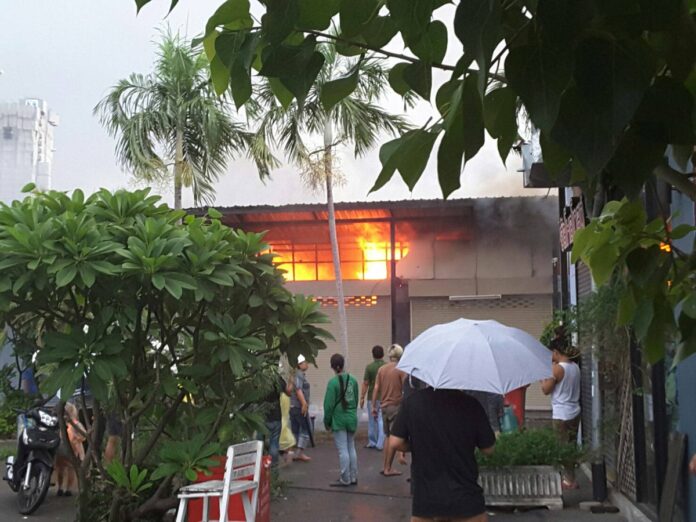 BANGKOK — Several shops were damaged when a fire broke out late Thursday afternoon at JJ Green night market.
At about 5:25pm, smoke and flames were seen raging inside several clothing stores under what the time was pouring rain.
No one was injured, but four clothing stores suffered damage, according to Col. Seksit Supa-uan of Bang Sue police. The cause of the fire was being investigated.