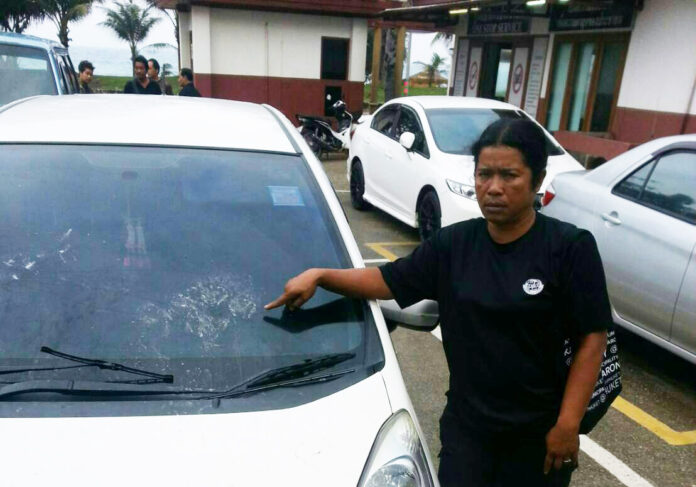 PHUKET — Police said a brick-wielding Russian woman went on a rampage early Tuesday morning on Phuket, smashing two cars in a fit of drunken desperation.
Irina Bravova, 45, was asked to pay 63,000 baht in damages after allegedly bashing two vehicles with a loose brick at about 3am while seeking her missing wallet.
Bravova had stopped her motorcycle on Patak Road across from a resort and began knocking on residents' doors while yelling about the wallet, according to witnesses. Some residents called for police, but while Bravova was waiting, she allegedly flew into a rage and smashed two cars parked there.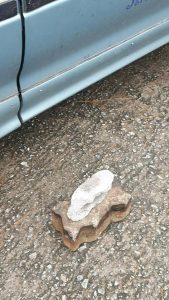 "With Russians, if it's not fun-drunk, it's angry-drunk," Col. Sanya Tongsawat said of the incident, in which Bravova allegedly damaged several windows on a Honda Jazz and put some dents into a minivan.
Police arrived and took her to the Karon district police station. Sanya said Bravova remained distraught but had admitted to damaging the vehicles, which belonged to family members of a community leader there.
Sanya said the owners were seeking 63,000 baht for the damage, a settlement that would see Bravova avoid criminal charges. Police said she had lost her wallet and was being helped by a local taxi driver.
"She is a tourist that comes every year to Phuket," Sanya said. "The Thai taxi driver is probably her boyfriend, since he is helping to pay for her."
Altercations involving Russians and alcohol happen often on Phuket, Sanya said, explaining that just Sunday there was a drunken brawl between a number of Thais and Russians.