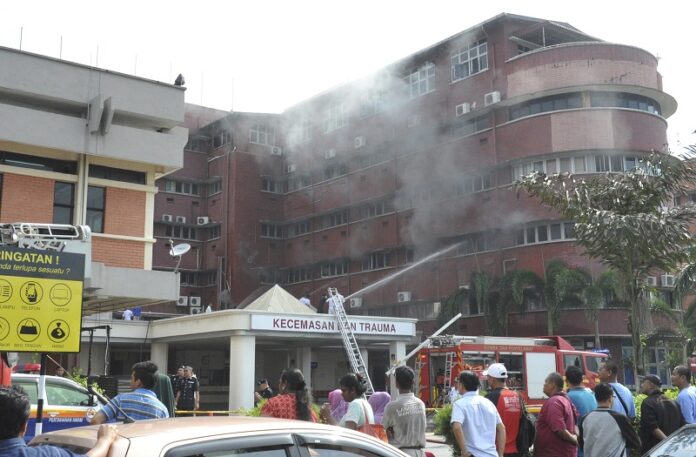 KUALA LUMPUR, Malaysia — A fire at a Malaysian government hospital killed six patients and injured 11 others early Tuesday, officials said.
Hundreds of people were evacuated from the hospital in southern Johor state after the fire raged through the second floor of its intensive care unit.
Health Minister S. Subramaniam said six patients trapped in the building died. Another patient was rescued but suffered burn injuries while 10 hospital staff also suffered injuries, he said.
Johor police official Sulaiman Salleh said the bodies of four women and two men have been recovered from the hospital.
He said an initial probe showed that faulty wiring may have started the fire.