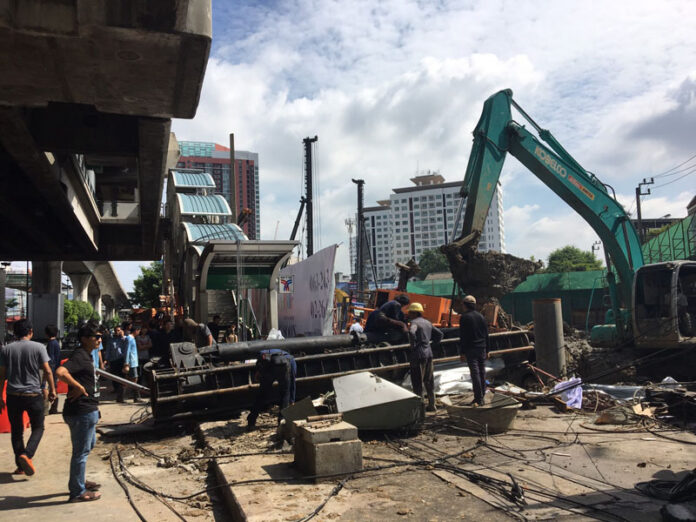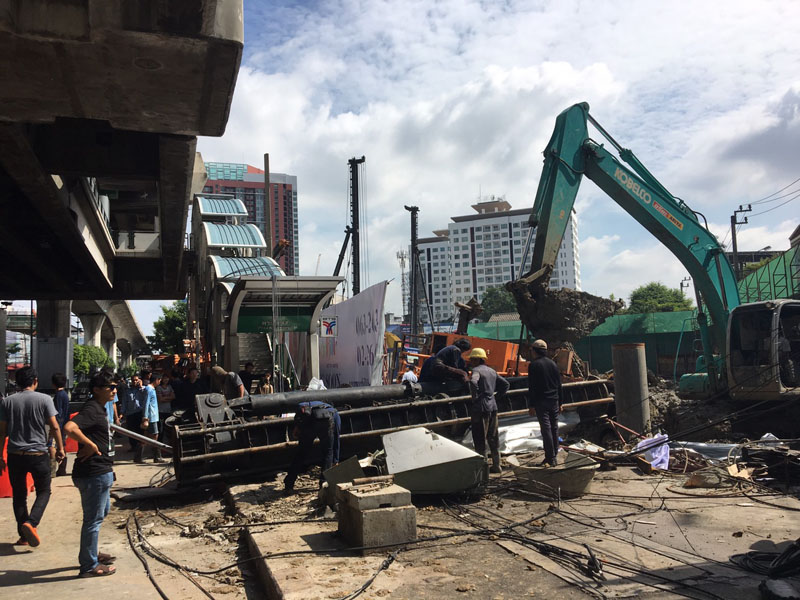 BANGKOK — A construction crane came crashing down Sunday onto the sidewalk of Sukhumvit Road.
At about 11am, the construction crane at the site of a new community mall called Boutique fell onto the public street. No one was reported injured in the accident.
Officers shut down Exit No. 1 of the Skytrain station, and workers were clearing the scene Sunday afternoon. The crane also took down two utility poles, according to Phra Khanong official Acharadee Chaisurirat.
She believed the accident was caused by loose earth due to weeks of heavy rainfall but would report the incident to the police and seek compensation from the construction firm.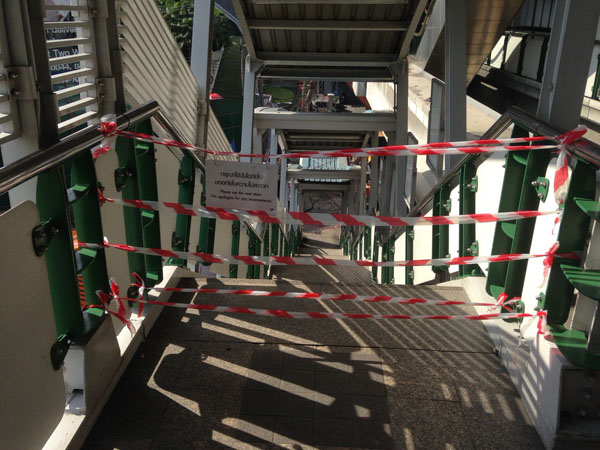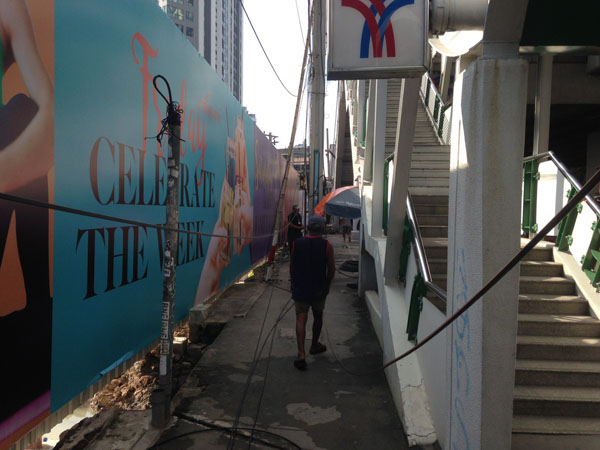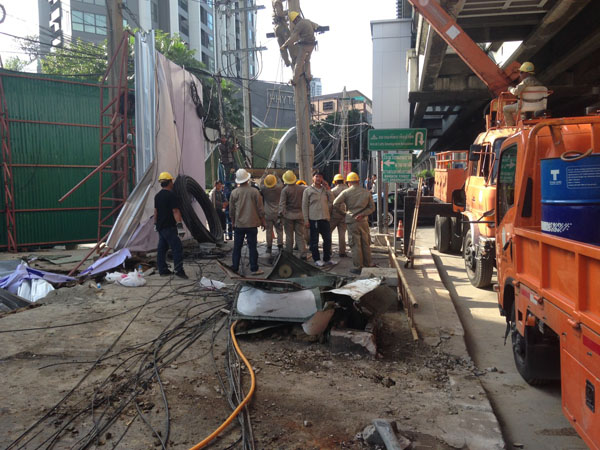 ศูนย์อัมรินทร์ แจ้งเมื่อเวลา 11.00 น. (30ต.ค.) เครนล้มทับทางขึ้น BTS สถานีพระโขนง ไร้เจ็บ ทางเท้า เสาไฟฟ้า ทางขึ้น BTS พังเสียหาย pic.twitter.com/xJH177CpyD

— สำนักข่าวไทย อสมท (@TNAMCOT) October 30, 2016