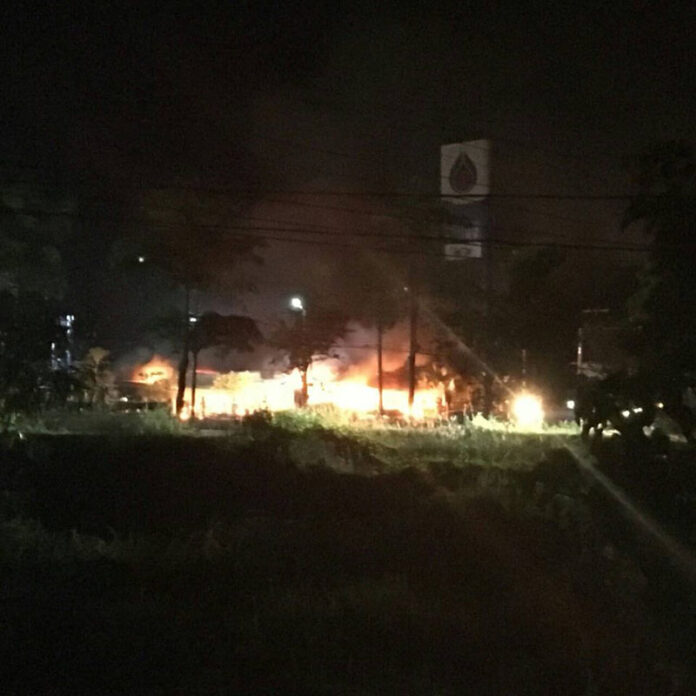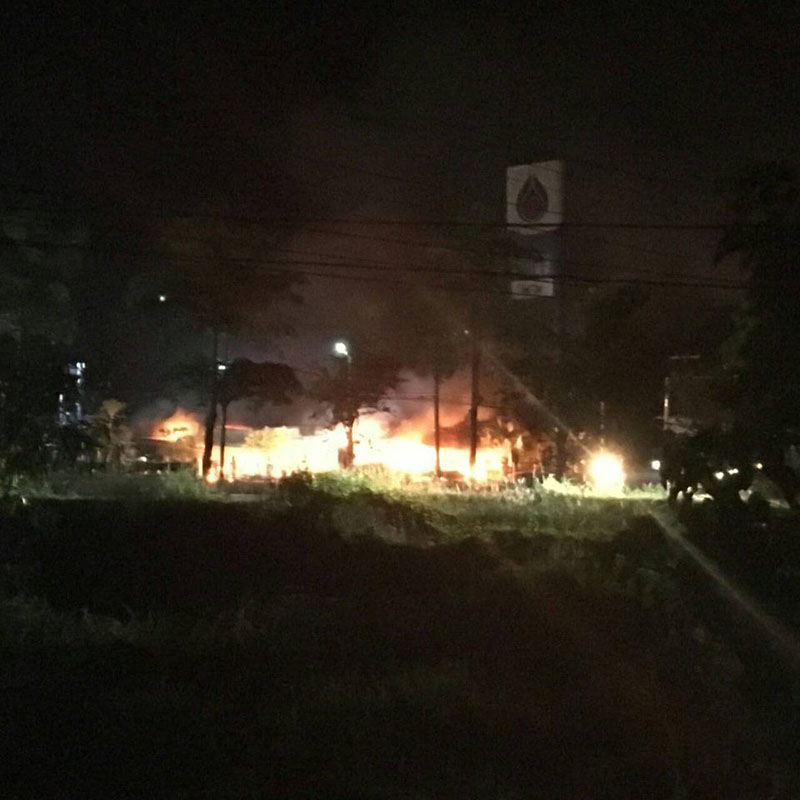 PATTANI — Two civilians and a soldier were killed in at least a dozen attacks carried out in three southern provinces Wednesday night as members of the interim cabinet members visited for peace talks.
A wave of bombings, shootings and arson hit Songkhla, Narathiwat and Pattani provinces starting from 9:30pm, according to the military. Attacks were reported in Pattani's Nong Chik district, where a delegation from the interim cabinet was staying on the base of the 15th Infantry Brigade.
Maj. Gen. Ronnasilp Phusara, acting commander of Southern Border Provinces Police Operation Centre, said two people were killed in Songkhla province.
The two victims, Sanya Samankandee and Dolmalek Leedeah, were security guards at an Isuzu showroom. They were shot dead by militants who then bombed the building, Ronnasilp said.
Four gunmen on two motorcycles opened fire at about 10pm on a military facility in Pattani, killing soldier Noppol Kaewpetch.
Read: Teacher Shot Dead at Pattani School
Ronnasilp identified the perpetrators as "those who seek to cause unrest," a euphemism used by state officials to describe local separatists. The waves of attacks appeared to end before midnight, he added.
Altogether four attacks have been reported so far in Songkhla, two in Narathiwat and six in Pattani.
Two were injured when a bomb exploded at an ATM in Songkhla's Thepha district, according to Lt. Col. Uthane Kaewjunthorn of the district police.
Col. Mana Dechawarit of Pattani's Saiburi police said he was in an urgent meeting and couldn't speak but insisted "everything is under control."
The attacks came on the same day members of the cabinet, led by junta member Udomdej Sitabutr, visited Pattani and met with local religious leaders to discuss the ongoing peace dialogue. Gen. Udomdej's delegation was part of the "Forward Cabinet," a special government task force set up to handle the southern insurgency.
A dozen years of armed resistance by separatists that has seen thousands killed has surged in recent months, most notably with a series of attacks in August that hit seven provinces, killing four people.
Story: Sasiwan Mokkhasen, Chayanit Itthipongmaetee, Teeranai Charuvastra.
Related stories:
Crude Cluster Bomb Kills 1 in Night Market, Injures Dozens
Car Bomb Plot: Junta Confirms 5 Held for Questioning
Three Hua Hin Bomb Suspects Charged With Murder