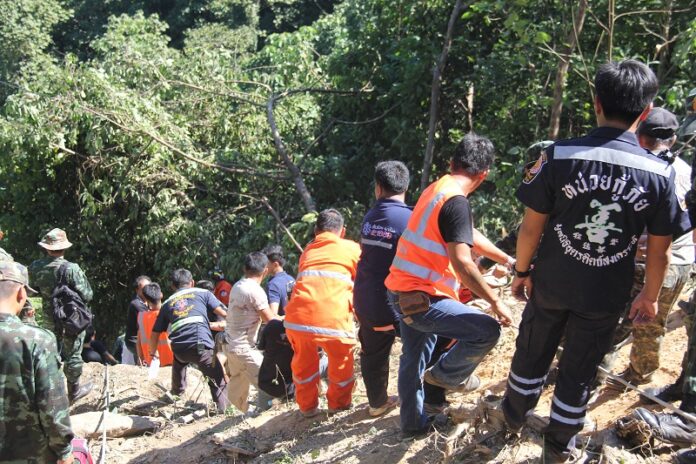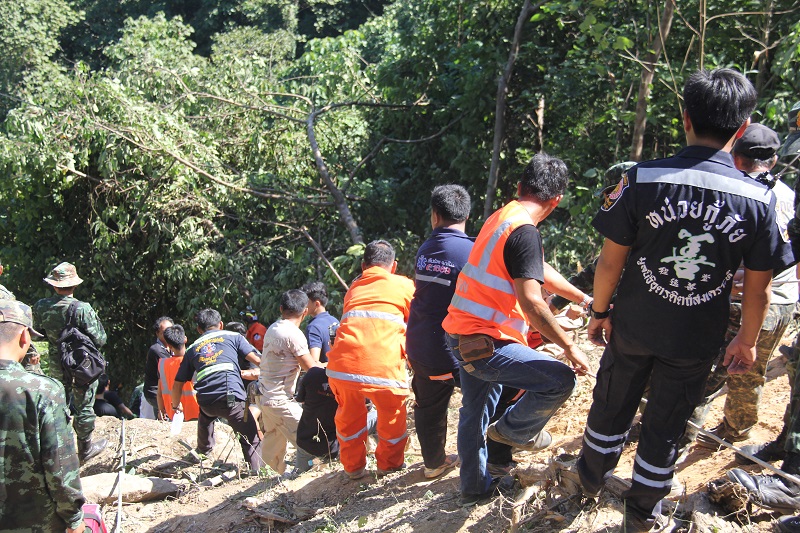 UTTARADIT — Casualties rose Wednesday to 18 killed and 20 injured after a bus plunged off a cliff yesterday in Uttaradit province.
Thirty-eight people were aboard the Bangkok-bound bus when it dove 100 meters into a ravine in Uttaradit city. All passengers were CAT Telecom retirees traveling back to the capital from Nan and Phrae provinces.
It took more than 200 rescue workers hours to rope down and lift the injured and recover the bodies.
Bus driver Udom Samart was serious injured. He was sent to a hospital for treatment was was not yet able to answer questions about the accident, police Maj. Ratchata Sroikaew said Wednesday.
No one has been charged, he said, but police are investigating and questioning witnesses.