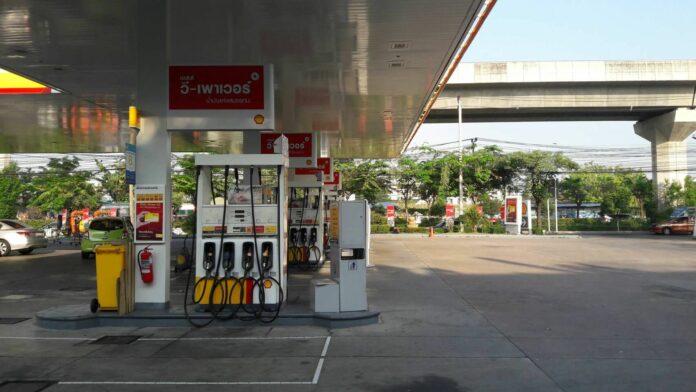 BANGKOK — Police are trying to figure out how a man and woman ended up dying inside a truck Saturday morning at a gas station in southeastern Bangkok.
The bodies of Tattiya Bunnag, 37, and Pratueng Tongead, 52, were found dead inside a Ford Escape parked inside a Shell gas station at 8:30am at Soi Sukhumvit 105, aka Soi La Salle, in the Bang Na district.
"Even police don't know the details of their deaths yet," police Capt. Weerasak Tongbo said last night.
No signs of struggle were found on the bodies, which police estimate had been dead for 8 to 12 hours. Weerasak said that Tattiya and Prateung were not romantically involved. Police and emergency officials suspect they may have died of asphyxiation. They have not ruled out carbon monoxide poisoning.
Their bodies are currently undergoing autopsy.
According to gas station employees, the truck drove into the gas station early Saturday morning. After seeing no one exit for some time, employees went to knock on the truck's windows to wake the couple. When Tattiya and Prateung did not budge, the gas station employees called the police.
The truck, with all four of its windows closed, was parked near the car wash. Tattiya, of Kanchanaburi province, was found in the passenger seat with his seat leaned back, and Prateung, of Bangkok, was in the driver's seat, sitting with her neck tilted to one side.
A man about 30 who claimed to be the owner of the gas station said the area was his private property and chased away reporters and emergency workers standing outside the gas station, threatening to sue if photos of his gas station appeared in the news.