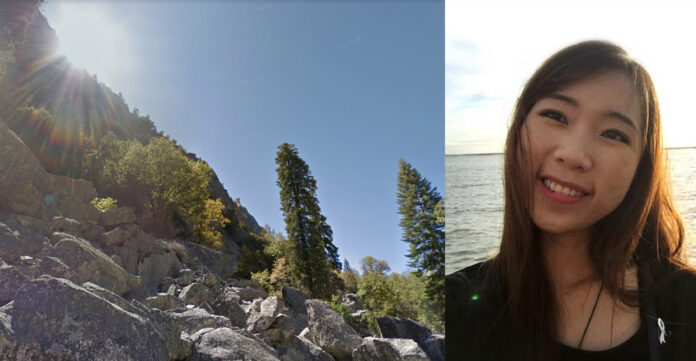 FRESNO, California — American authorities on Tuesday were still searching for two Thais studying in the United States who went missing after their car fell off a cliff, the Thai foreign office said.
Busadee Santipitaks, a foreign affairs official, said the Thai consulate in Los Angeles was cooperating with local authorities to find Thiwadee Saengsuriyarit and her friend, identified only as Golf. The pair went missing Wednesday after their vehicle was found submerged in the river at the foot of a 150-meter-high cliff by the California State Route 180.
"The water is very fast-running and the geography is inaccessible, so authorities have not been able to investigate the area where the truck fell yet," Busadee said.
The pair allegedly drove off a cliff on their way to Kings Canyon National Park, she said.
Methinee Meeluea, a friend of Thiwadee's, publicized Thiwadee and Golf's disappearance on a Facebook post Sunday, which had gone viral as of Tuesday morning.
"I don't know what to do, or what can be done. I just want everyone, whether you know Min or not, to pray for her and her friend," Methinee Meeluea wrote, referring to Thiwadee's nickname. She says she does not know Golf's real name. Methinee was reached for comment Tuesday, but did not reply.
Busadee said Thiwadee and Golf had not checked into their booked hotel accommodations as of Tuesday morning.
Thiwadee is a Master's student in environmental studies at the University of South Florida.