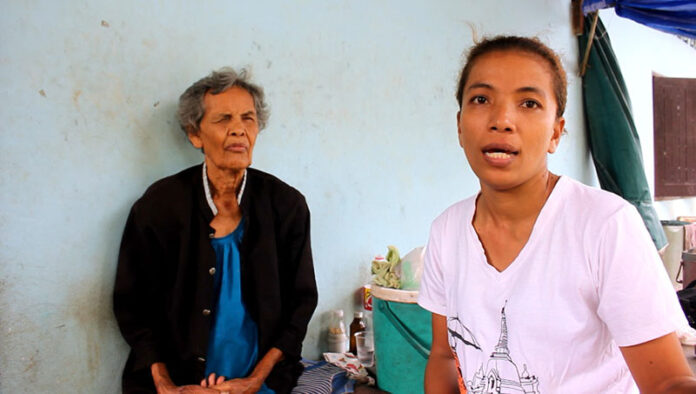 CHUMPHON — A macaque named after one of Thailand's most marketable faces and the human companion he allegedly teamed up with for a massive coconuts heist was still on the lam Tuesday.
La-ong Sombatphibun, 86, was tending to her coconut orchard Sunday when a man drove into her orchard in Chumphon city and loosed his southern pig-tailed macaque, Nadech. According to La-ong, Nadech loaded the truck's bed with at least 150 coconuts and the two made off without paying for a single coconut.
"If you're the one who took our coconuts and you're watching this, and if you have a conscience, then please just pay my mother," La-ong's 32-year-old daughter Kanokwan Sombatphibun said Tuesday. "She doesn't have an income source other than these coconuts."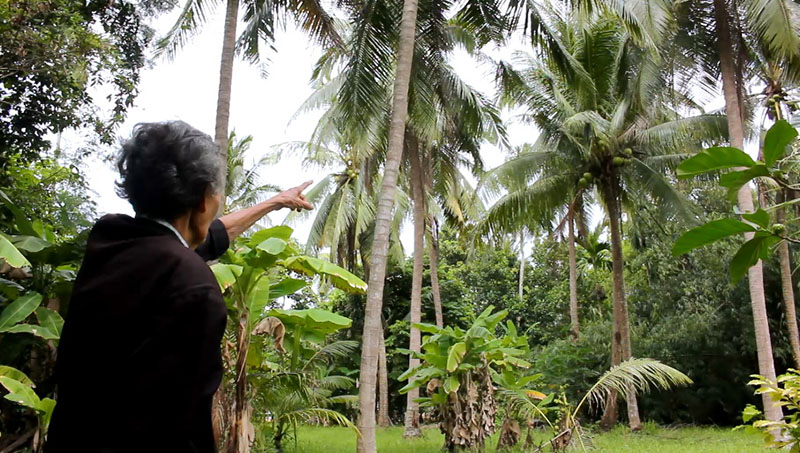 Without that income, she said, her mother can't enjoy her chew.
"She just needs money to buy betel and areca nut," she added.
The stolen coconuts have an estimated street value of about 2,000 baht. Neither Kanokwan nor her mother had filed a police complaint as of Tuesday morning.
"It might not seem like a lot of money, but it's valuable to my mother," Kanokwan said. "We're just the two of us. Don't do this to us."
The mother and daughter said it wasn't the first time Nadech and his simian co-conspirator targeted their orchard.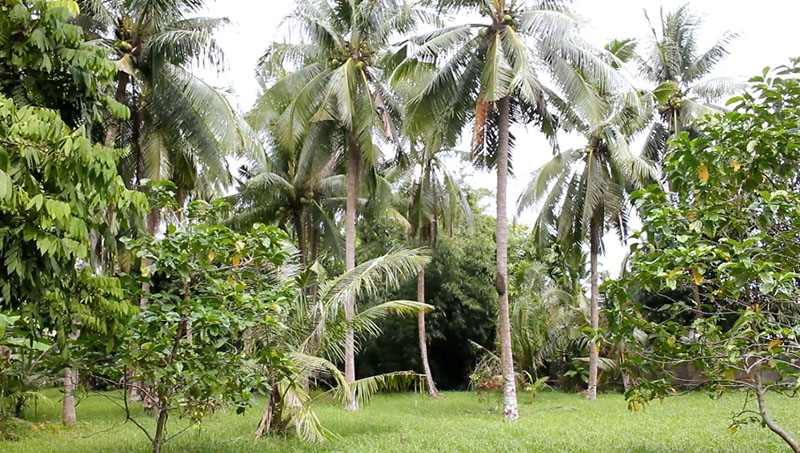 "This buyer last came here in August. He paid only half of the amount before running away," Kanokwan said. "Sunday he came back while my mother was home alone."
La-ong said the man's truck was already half full of coconuts when he arrived, and she suspects they were also pilfered coconuts. Her sight was too poor to see the Isuzu truck's license plates.
"She said Nadech picked coconuts really fast. They started the truck and drove off while she was walking out behind the house," Kanokwan said.
La-ong's neighbors said that they heard the man call the monkey by his name. Nadech is also the name of actor Nadech Kugimiya, a ubiquitous face for having endorsed nearly every product on the market.