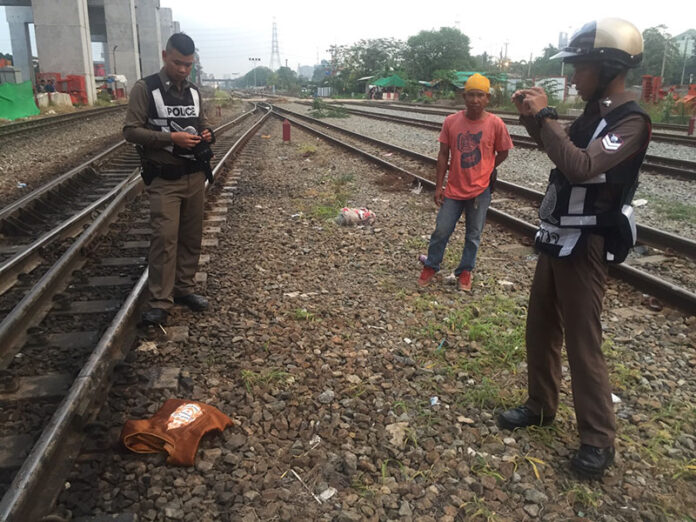 BANGKOK — A monk is in critical condition after being stabbed in the chest Wednesday morning by a young man he met on a train.
Phra Premchai was stabbed by his unidentified assailant at about 5:30am at a train station on Kamphaeng Phet Road in the capital district of Chatuchak after exiting the train. A good samaritan rushed Premchai to the police, who took him to the hospital.
"We don't know who stabbed him, and we haven't found him yet," police Capt. Apichet Chatachote said by phone Wednesday morning.
Premchai told police he was taking the train from Lopburi to receive alms. Premchai said he got into an argument with the younger man. When Premchai exited at the station, the man followed and drove the knife into his left breast.
A passing motorcycle taxi saw the monk's blood-stained robes and took him to the Bang Sue Police Station.
Bang Sue police reportedly said Premchai was bleeding so heavily they rushed him by motorcycle to Rajavithi Hospital instead of waiting for an ambulance to arrive. He is currently in critical condition.