LOPBURI — A family temple outing took a slithery turn when they found a python waiting for them in their truck Friday morning.
After taking his wife and two children to Wat Khao Nip in Lopburi city, 46-year-old Sangwal Riansri had returned to his vehicle and started the engine when he met the serpent's gaze from within. The ensuing panic only ended after extreme, toxic measures were taken.
"I came with my kids to see the monks," Sangwal said in the video. "Then [at the truck] I saw the snake pull it's head back in. I don't know how long the snake has been in the vehicle, or where it came from."
Chaos ensued as the dad turned off the engine, got his family out and slammed the door closed. By then the python had disappeared into the engine space.
After dismantling the truck for over an hour and even removing the wheels, rescue volunteers grew skeptical of Sangwal's story. There was no sign of the alleged snake.
One had a bright idea: Spray the entire truck with pesticide. So they doused the entire engine with two cans that someone bought from a nearby store.
"They all started spraying two big green cans of Baygon," Kit Sonjai, a regional reporter who was at the scene said. "People as well as the snake got drunk on the fumes."
After 10 minutes of continual spraying, the snake's tail wiggled into appearance. It took another 20 minutes to extract the 1.4-meter python.
Local residents and monks watched the extraction process in rapt attention.
Pleased with their success, animal control officials commented that they would start using pesticide to extract snakes that slither into other vehicles.
Snakes occasionally slither into people's vehicles, homes and toilets in Thailand, especially near wooded areas.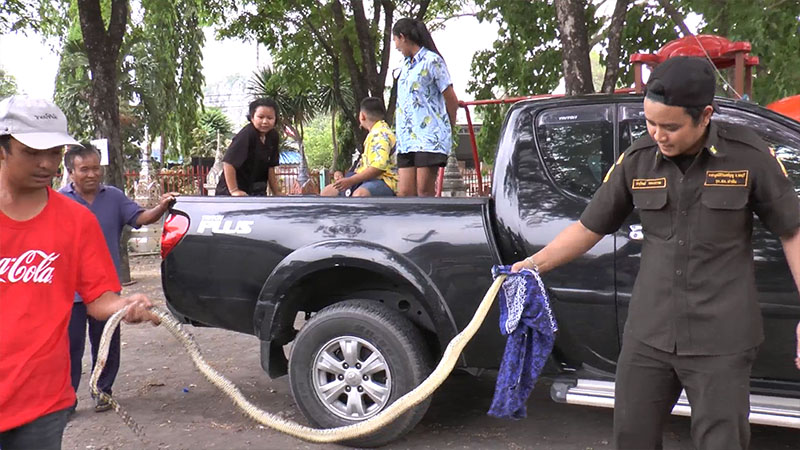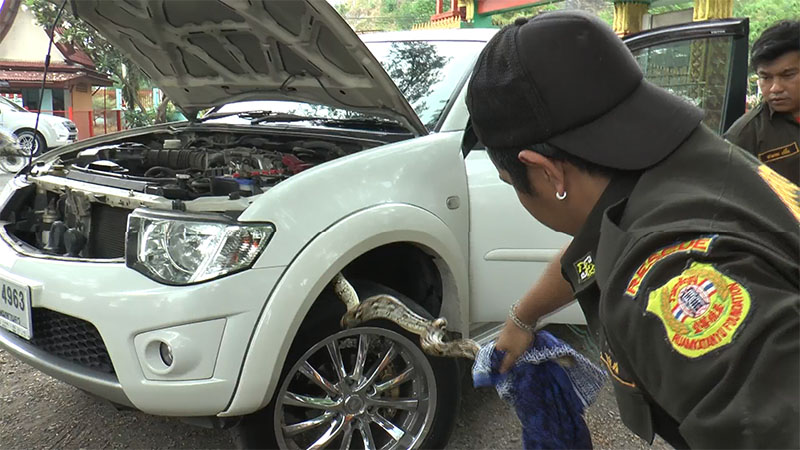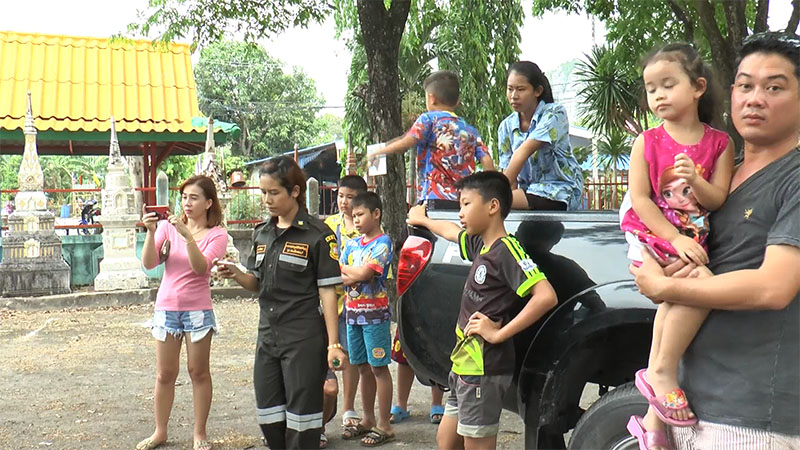 Related stories:
Pet Cat Fights Off King Cobra in Trang
Python Swallows Pet Cat in Pathum Thani Home
Close Call! Man Escapes Toilet Cobra Ambush Unscathed
Pythons Strike Same Toilet Twice (Photos)
Man Wins Desperate Struggle to Free Penis From Toilet Python