PATHUM THANI — A hungry python slithered into a home in northern metropolitan Bangkok and swallowed a pet cat whole Wednesday.
Saowarak Charoen, 59, said a five-meter python slithered into her house in Pathum Thani, swallowed her cat Bobo and coiled itself under the sink, where it had planned to digest the feline before the woman went looking for it.
"I was in the house when I found that one of my three cats was missing. I walked around looking for it when I saw a snake sticking out from underneath the sink cupboard, its body bloated like it had swallowed something," Saowarak said.
Saowarak quickly called Khu Bang Luang police and wildlife control officers, who soon arrived at the scene.
Footage shows authorities moving the snake around the patio, prompting it to regurgitate the cat.
Saowarak said she buried Bobo when his body was retrieved.
Authorities then returned the python to the wild.
Pythons occasionally make their way into homes near wooded areas in Thailand, sometimes peeking out of toilets.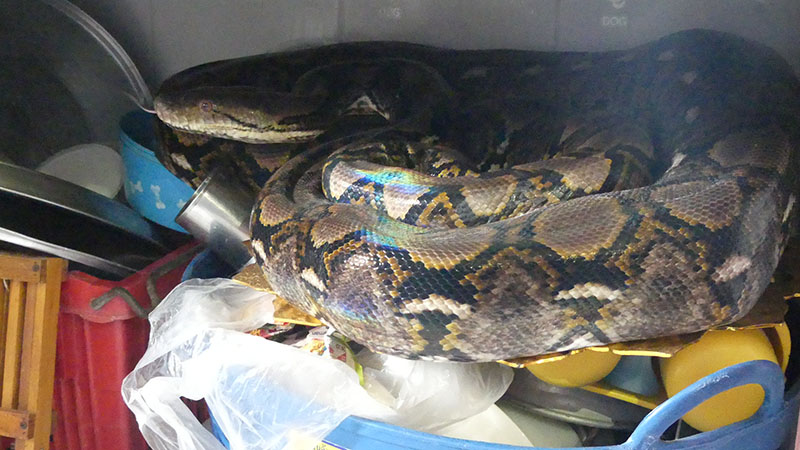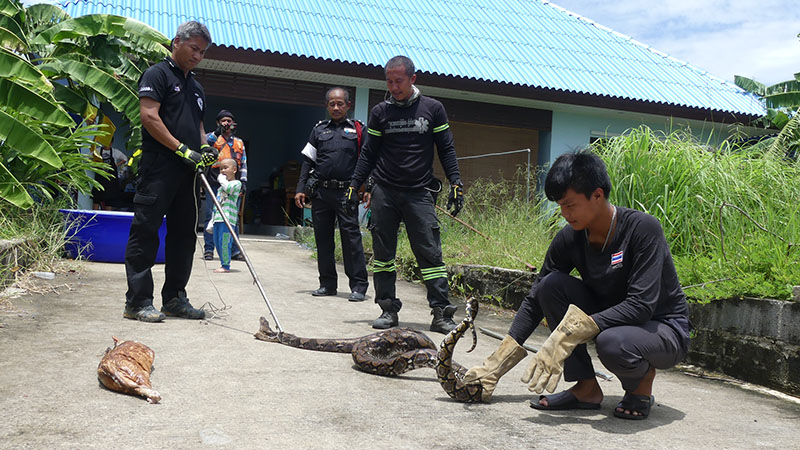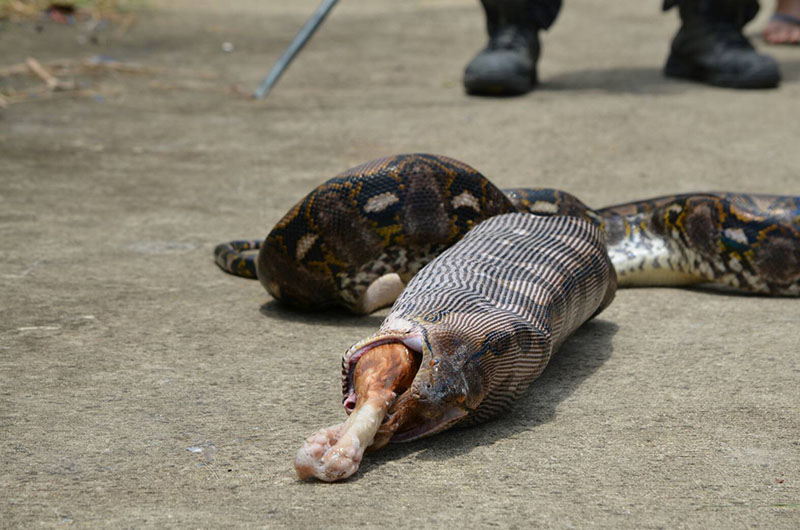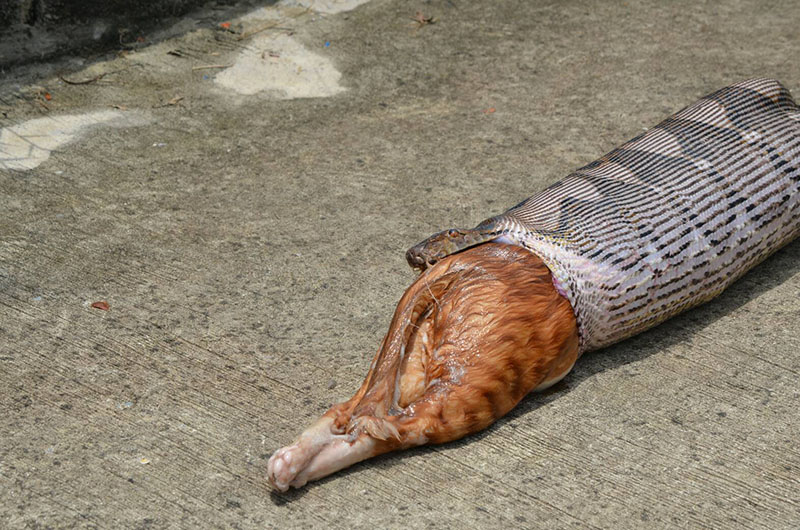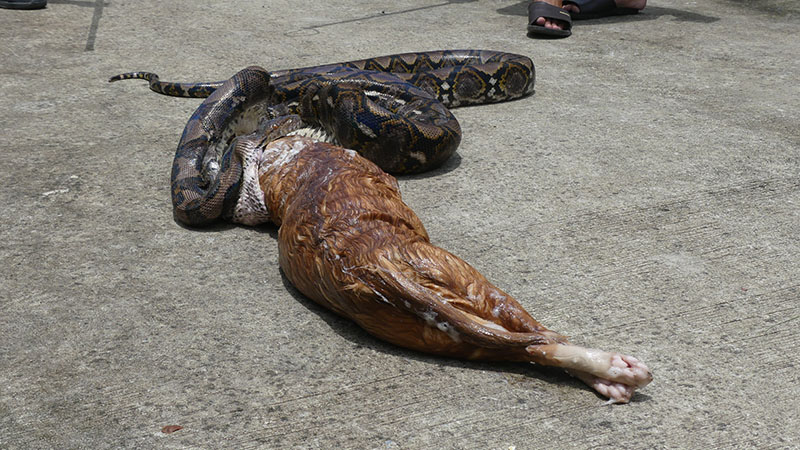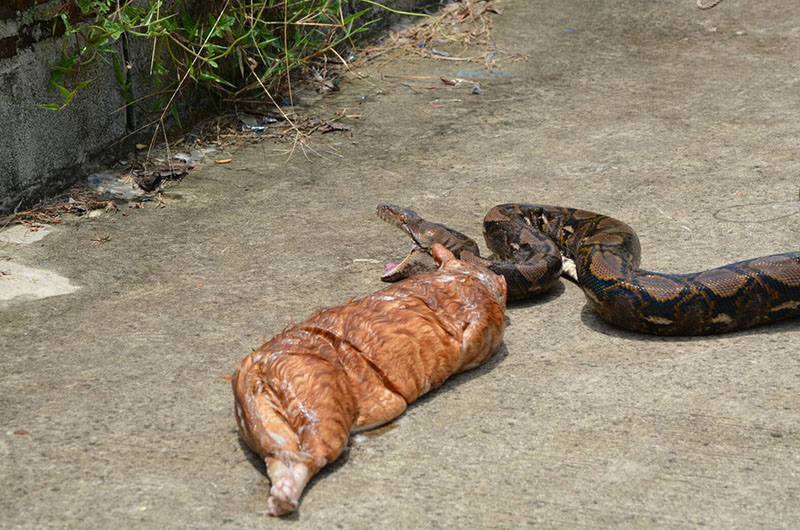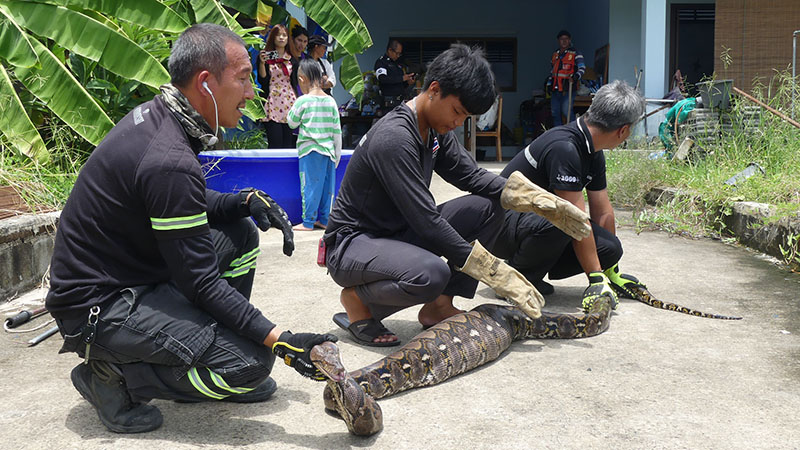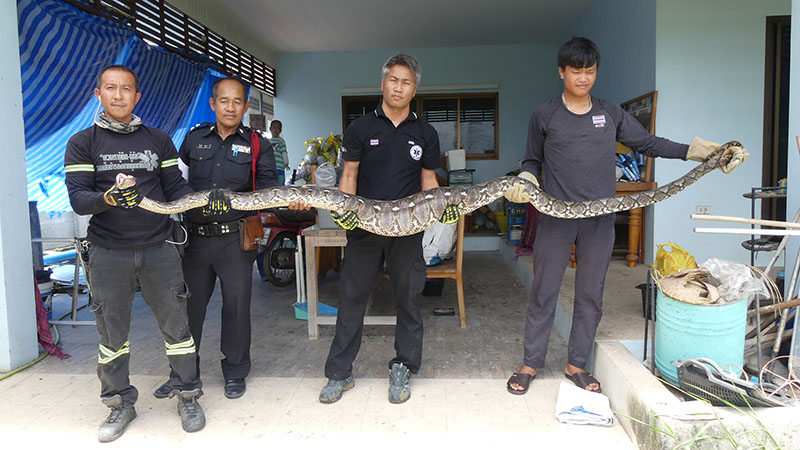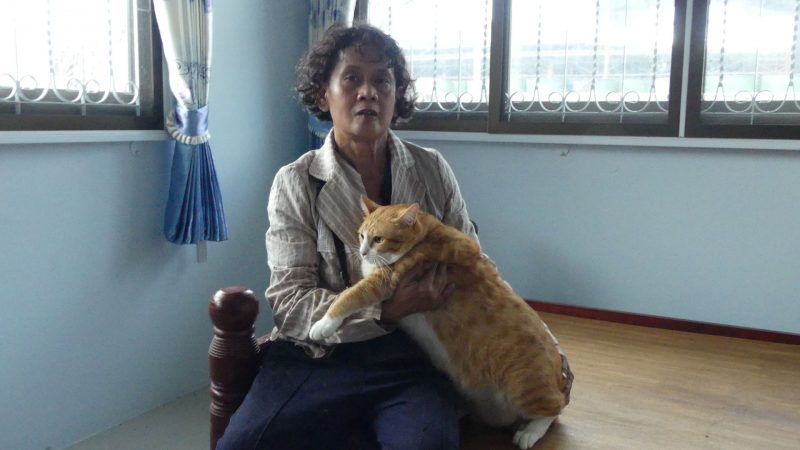 Related stories:
Pythons Strike Same Toilet Twice (Photos)
Close Call! Man Escapes Toilet Cobra Ambush Unscathed
Man Wins Desperate Struggle to Free Penis From Toilet Python