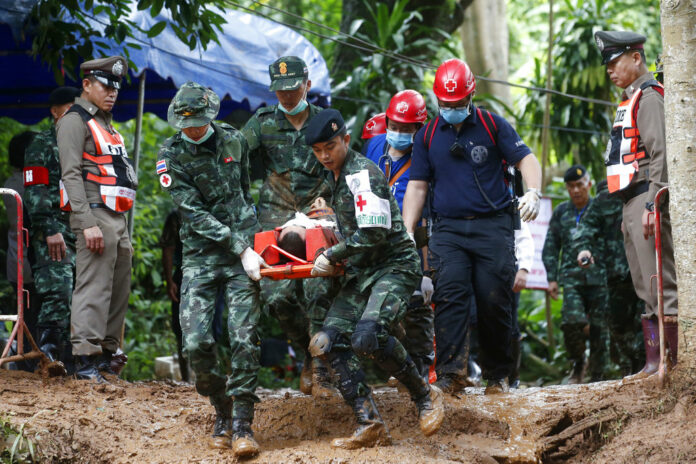 MAE SAI — The effort to locate 12 boys and their football coach missing in a cave in Thailand for a week has picked up pace, with a break in the rain easing flooding in the system of caverns and more experts from around the world joining the mission.
The search effort in the northern province of Chiang Rai has been going slowly, largely because flooding has blocked rescuers from going through chambers to get deeper into the cave.
Pumping out water hasn't solved the problem, so increasing effort has been made to find shafts on the outside of the cave that might serve as a back door to the blocked-off areas where the missing may be sheltering.
Australian police and military personnel were deployed Saturday to join other multinational teams of experts.