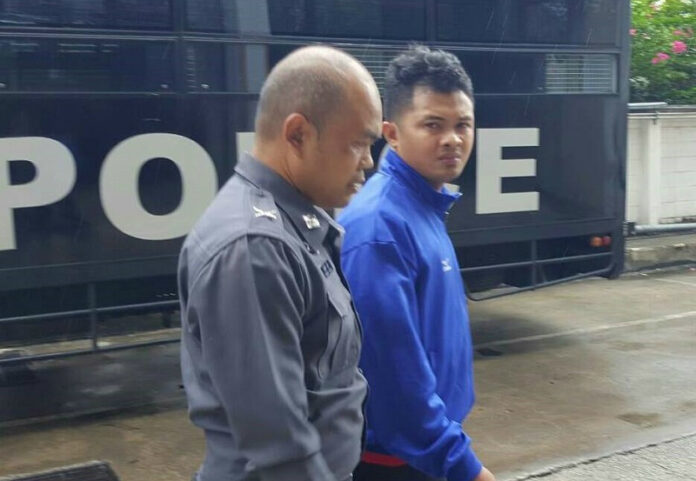 BANGKOK — A Thonglor motorbike taxi driver was sent to jail for 18 months Thursday morning for killing nine kittens he adopted online.
Panuwat Singhsahat was sent immediately to begin serving his sentence after the Phra Nakhon Nua District Court found him guilty of animal cruelty.
Read: Suspected Serial Cat-Killer is Thong Lor Moto Taxi Driver
Panuwat was found guilty of adopting cats through online pet groups which he then killed by strangling or smashing against walls. He was arrested Aug. 15 after police found over a dozen dead kitten bodies and remains near his apartment. Although he was suspected of killing many more, Panuwat confessed to killing only nine.