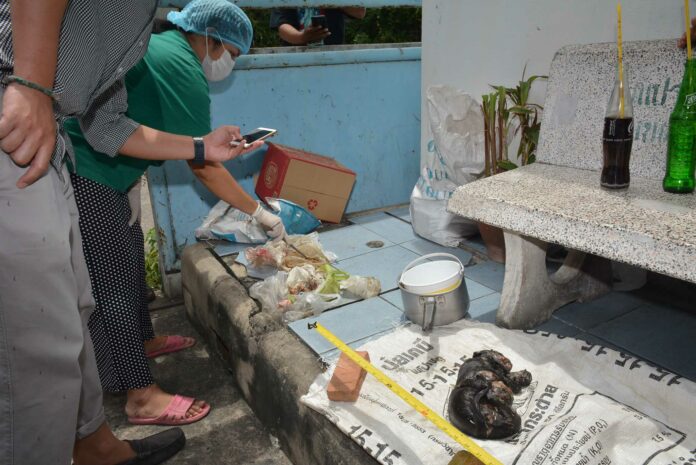 BANGKOK — A Thong Lor motorcycle taxi operator is suspected of adopting cats over the internet and killing them after he confessed Monday to slaying at least nine.
Panuwat Singhsahat was arrested and charged with animal cruelty under the 2014 animal welfare act one day after a police search of his apartment found two dead cats and bags containing the bodies of more than a dozen others.
Confessing to killing nine, Panuwat told police he acted out of rage because the cats bit and scratched him.
According to animal rights group Watchdog Thailand, Panuwat had received cats from many owners through pet-related groups online. People grew suspicious of him after they received no updates from Panuwat about the kittens he adopted, and warnings were spread through social media.
The 26-year-old told police he killed the kittens by strangling them and throwing them against a wall. Then he would put them in plastic bags and dump them in his apartment's garbage bin.
His neighbors complained of a foul odor.
Capt. Pichet Wetchayan said that Panuwat told police he had killed nine cats since last month.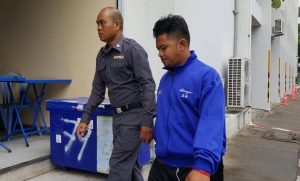 A legal representative with Watchdog Thailand said the group would collect more evidence.
"He confessed to killing nine cats, but obviously we found more than nine dead cats," said the lawyer, who would only identify herself as Kob. "He's a serial killer and we'll seek the maximum penalty."
Panuwat pled guilty and will appear in court Sept. 22 for a hearing at the Phra Nakhon Nua District Court, according to Capt. Pichet of Wang Thonglang police.
The news was met with a mix of reactions, from sad comments to frustrated curses and serious concerns.
"Bastard! It's a waste you were born as a human. Your mind is even worse than those of animals. They're that little, you still do something like that to them. How could you listen to their moans of pain?" Chi-Chi ChiSu said in a comment.
Another commentator worried about their own pets.
"Who knows what kind of person our cats will meet. If lucky, they'll meet kind people. But what if they meet a psycho? The world is getting harder to live in," Facebook user Arit Ja wrote.