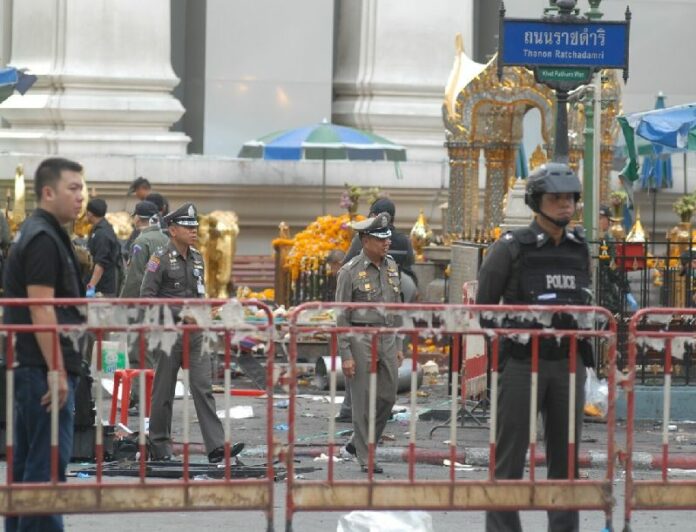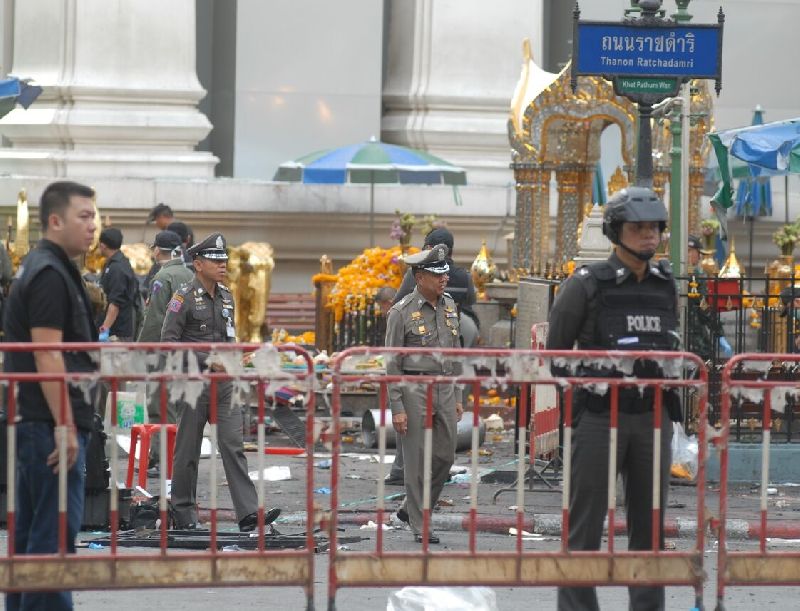 Update: The next witness examination is scheduled for 11 May.  
BANGKOK — The trial for two Uighur men accused of staging Thailand's worst terror attack was postponed yet again because a court interpreter won't be available for the next scheduled session, a defense lawyer said Friday.
The next witness examination hearing for the trial of the 2015 bombing was originally set for Monday and Tuesday, four months after the court last convened. But attorney Schoochart Kanpai said he was recently informed by the military court that the Uighur-English interpreter, who's based in China, was too busy to visit Thailand on those days.
Read: Cop Recounts Hunt For Bangkok Bombers as Long-Delayed Trial Opens
Two Chinese nationals of Uighur ethnicity, Adem Karadag and Yusufu Mieraili, are standing trial on accusations they planted a bomb at the popular Erawan Shrine in August 2015. The attack killed 20 people, many of them Chinese tourists. The two men are being held at a military base converted into a makeshift prison for national security cases.
The trial has been repeatedly delayed because of hurdles providing translation. It was not until November, more than a year since the bombing, that an interpreter was provided by the Chinese embassy and the first witness examination could start.
The defense and the prosecutor will meet on Monday to arrange the next possible date, lawyer Schoochart said.
Related stories:
Bangkok Bombing Trial: Defendants Protest Chinese Interpreters