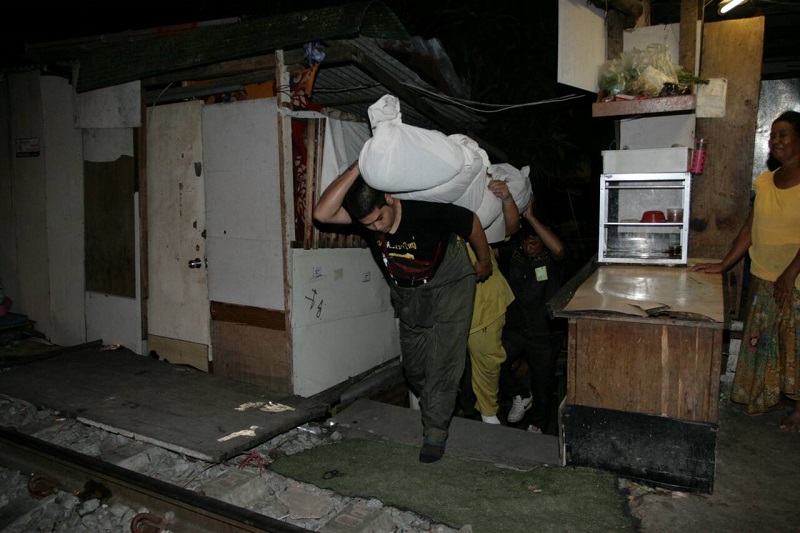 BANGKOK — The body of a male foreigner was found downtown in the Khlong Saen Saep Tuesday night.
Lumpini Police received notice at about 11:30pm on Tuesday that the body of a black man  thought to between 30 and 40 was found in the filtration system of a canal water intake building in Soi Nai Lert on Wireless Road.
"After examination, the physician said there was no trace of violence on the body," said police Lt. Wutthichai Athiworapanya. "The primary assumption is that he drowned."
Two mobile phones and almost 8,000 baht were found on his body. No identifying documents were found.
The body was first discovered by Sai Homchan, 59, who works at the San Lert Water Intake Building when he turned on the filtration machine.
The body will be further examined at Chulalongkorn Hospital.
Related stories:
Burst Drug Packs Found in Stomach of Canal Body
Dead Body Found Floating in Bangkok Canal
Man Found Dead in Khlong Lat Phrao
Street Man Beaten to Death, Dumped in Canal by Drunks
Spanish National Identified as Dismembered Man