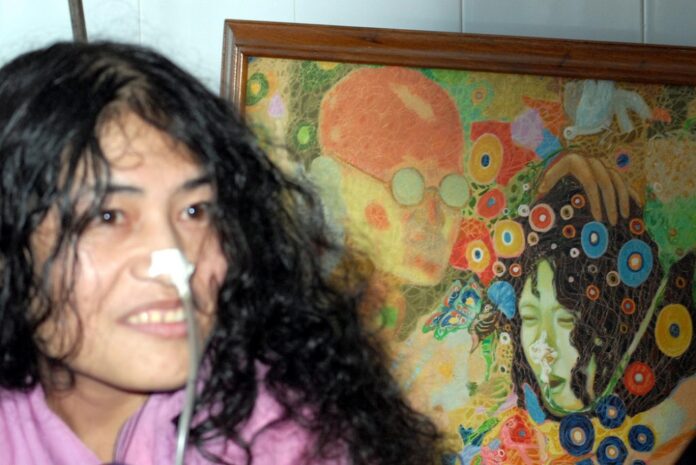 NEW DELHI — A frail 44-year-old activist who has been on a hunger strike for nearly 16 years to protest alleged brutality by India's military says she'll end her fast and run in state elections.
Irom Sharmila told a court in the northeastern state of Manipur on Tuesday that she'll give up her fast on Aug. 9 and stand as an independent candidate in elections early next year.
Sharmila has not eaten voluntarily since November 2000, when she began her protest against an Indian law that suspends many human rights protections in areas of conflict.
She was arrested three days after starting her fast on charges of attempting suicide — a crime in India — and has since been force fed through a tube in her nose.