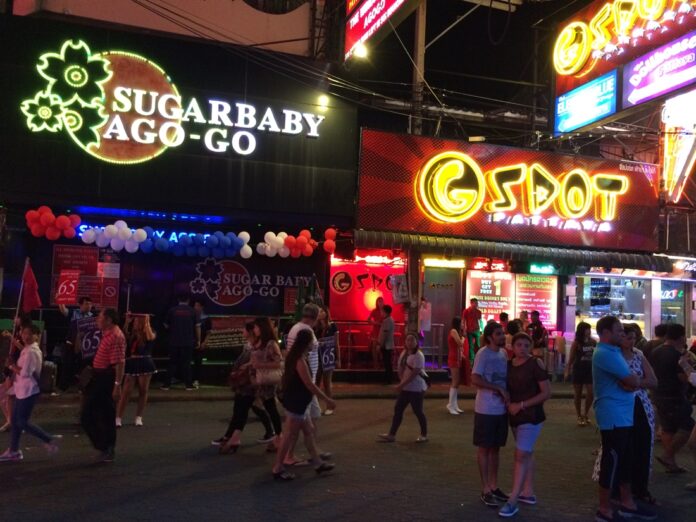 PATTAYA — Two transgender women were arrested Tuesday in the resort town of Pattaya on accusation that they stole from a Chinese tourist there a month ago.
Police said the pair posed as sex workers when they approached the tourist on the night of July 25, then snatched his gold necklace when he was distracted. Chief of Pattaya Police Station Apichai Klobpetch said investigators are trying to find out whether the two suspects have any other accomplices.
"In this crime, there were only two suspects, but we believe they may work in a gang," Col. Apichai said by telephone Wednesday. "We are inspecting their phones to find any connection they may have with their gang members, so that we will gain information to prevent this crime in the future."
According to police, 26-year-old Chayarat Mattiko and Itthipol Srichumpol, 22, stole a gold necklace from their victim on Pattaya's Beach Road before fleeing the scene. Police said they tracked the suspects down from security footage and a pair of sandals one of them left at the crime scene.
Chayarat and Itthipol confessed to the crime, Apichai said.