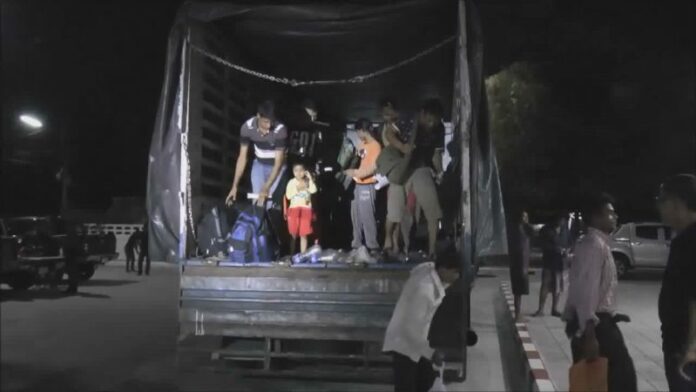 NARATHIWAT — A man and his son were arrested early Friday morning for attempting to facilitate the smuggling of 27 Burmese Muslims to Malaysia.
At about 1:30am on Friday, Narathiwat border police stopped a 10-wheeler truck carrying 22 men, three women and two children and apprehended the driver and his son on suspicion of human trafficking.
"Right now we're interviewing the trafficked people one by one. We hypothesise that they're not Rohingya, but Burmese muslims," Colonel Nopadol Rukchart of the Narathiwat Border Police said Friday morning by phone.
One of the Burmese Muslims told the police through an interpreter that their group had crossed into Thailand from Myanmar through Tak Province in the northwest, and that each person had to pay 15,000 baht to a middleman for their passage to Malaysia. From Tak, they rode a six-wheeler truck to Bangkok and from there, the 10-wheeler truck.
If everything had gone according to plan, they would've done the final leg of their journey on a boat to Malaysia, where a Malaysian middleman would've picked them up.
Driver Somrak Pinsung, 43, and his son Somchai Pinsang, 22, who was sitting in the front seat, were arrested for facilitating the attempt to smuggle the 27 people, initially thought to be Rohingyas.
The truck, which was covered with a canvas in the back had been tracked by police since its departure from Bangkok, on suspicion that Somrak was part of a human trafficking ring.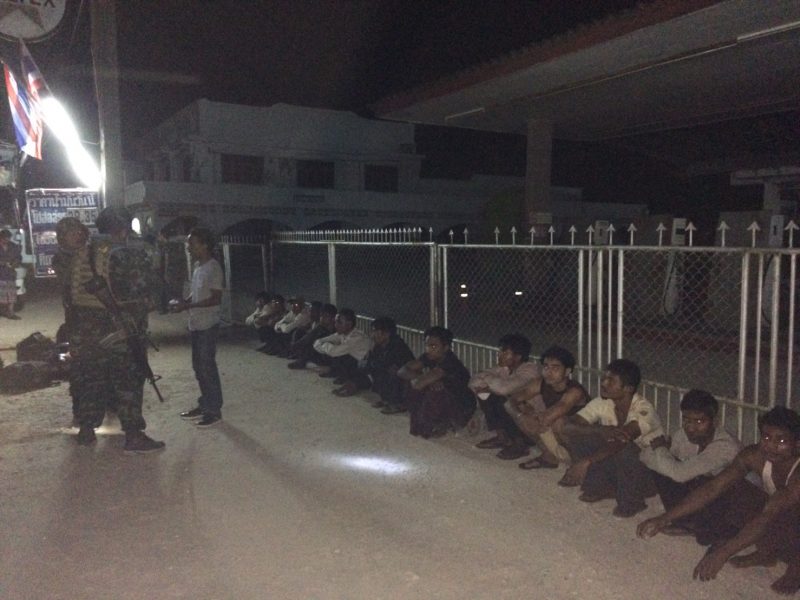 When the truck reached the Khok Mafueang Border Crossing in Narathiwat, police officers and soldiers searched it, finding the 27 people in the vehicle's cargo bed and apprehending Somrak and Somchai. 
Somrak said he was hired to deliver the people for 30,000 baht from Thung Khru District in Bangkok to Waeng District in Narathiwat. He also confessed to having done three such deliveries because of the high pay. Somrak said he borrowed the truck from an old man in Nakhon Si Thammarat under the pretense he was transporting goods from Bangkok.
The Burmese Muslims were charged with illegal entry into the kingdom, while Somrak and Somchai were placed under investigation for human trafficking on Friday.
The smuggling of Rohingyas across Thailand has been a constant problem ever since the 2015 Rohingya refugee crisis. This might have factored in officials' reluctance to identify the Burmese Muslims as Rohingyas.