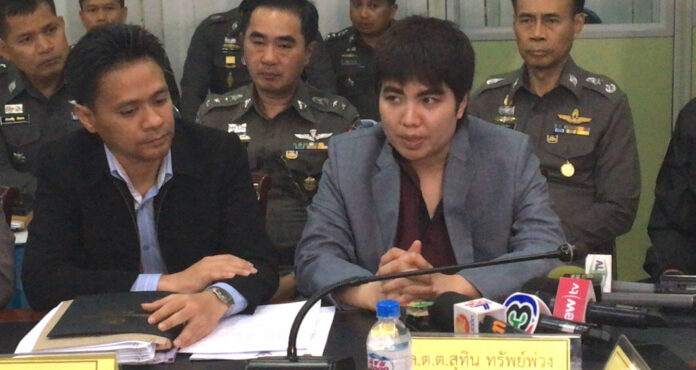 BANGKOK — "When will you return the money to us?" "How do we get it? We cannot contact anyone in your company." "You only say things groundlessly, asshole!" a crowd of holidaymakers who paid between 9,000 baht to 13,000 baht for a six-day trip in Japan yelled at the owner of a multi-level marketing who failed to make their trip come true.
At about 1am on Thursday, Pasist Arinchayalapis, the owner of multi-level marketing firm Wealth Ever, was brought to the Crime Suppression Division in Bangkok to face fraud charges after more than 1,000 people were left stranded by his company at Suvarnabhumi Airport when they tried to check in Tuesday.
Pasist said he did not mean to fool anyone. In fact, he said he arranged the Japan-bound trip to promote his company and attract more customers. He blamed the widespread downline network of his MLM firm and said that the large number of registered holidaymakers spun the situation out of control.
Pasist denied that he had escaped to Ranong and said he was about to gather more money to pay back the holidaymakers. When asked about the reason for which he changed his name several times, he said it's his personal belief and had not intention to get away with crime.
Police said they will pursue legal action. Pasist will be kept in custody for 48 hours before being taken to Ratchada Court.
"Don't worry. We'll do our best in our territory," said national police Deputy Commissioner Srivara Ransibrahmanakul.
Related stories:
Alleged 'Japan Scam' Mastermind Arrested in Ranong
Con Job Strands Thousands of Japan-Bound Thai Tourists at BKK