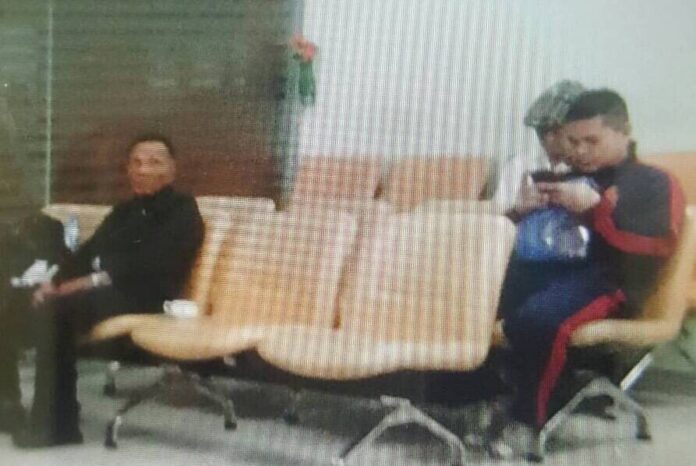 BANGKOK — Police said Tuesday they are looking for several men seen in a photograph taken in a hospital waiting room minutes before a bomb exploded there.
Investigators are seeking the men, caught in an unidentified photographer's selfie image, as persons of interest in the Monday morning bomb attack that injured dozens.
Authorities are trying to find the perpetrators who planted a fake green wall vase they believe contained the shrapnel-packed pipe bomb which exploded at about 11am at Bangkok's Phramongkutklao Hospital.
Hospital staff told police they had never seen the vase in that spot, according to Bangkok police chief Lt. Gen. Sanit Mahathavorn.
"We're working on it. Actually it's lucky that we found the photo, which was taken five minutes before the explosion," Sanit said Tuesday morning. "As for further details, I cannot talk about them right now."
Read: Army Chief Links Hospital Bombing to Recent Bangkok Attacks
No suspects have been identified and no one has taken credit for the attack which hit the capital on the third anniversary of the military coup.
Security has been tightened at locations around the capital.
Heightened measures were being taken at locations including the Government House, Suvarnabhumi International Airport and at Phramongkutklao Hospital in the Ratchathewi district, where the bomb exploded at about 11am in a waiting room for retired civil servants.
Army chief Chalermchai Sitthisart said Monday that 42 people were injured in the attack. Police on Tuesday said that 25 had been hospitalized.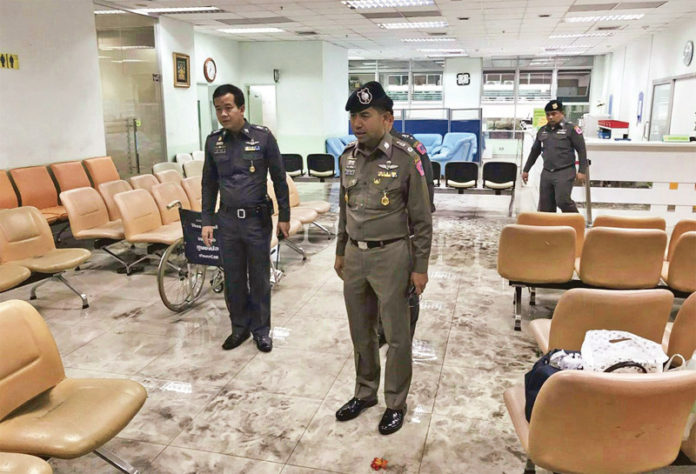 The military quickly took the lead on investigating the blast. Chalermchai announced that it was linked to two recent pipe bomb explosions: an April blast at the government lottery headquarters and another outside the National Theatre, both on Ratchadamnoen Avenue. Two people were injured in each incident.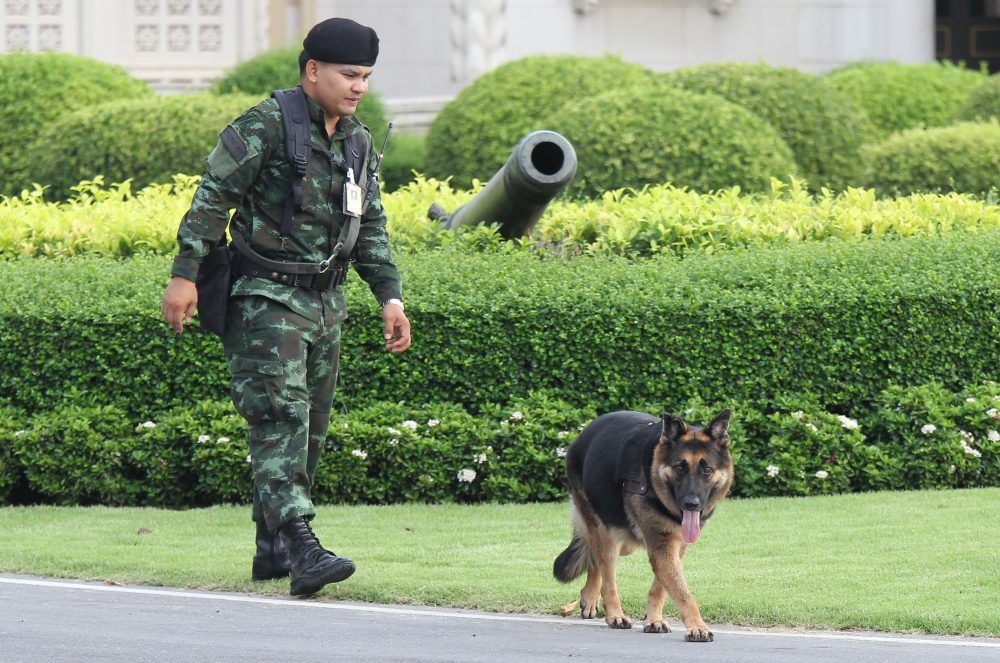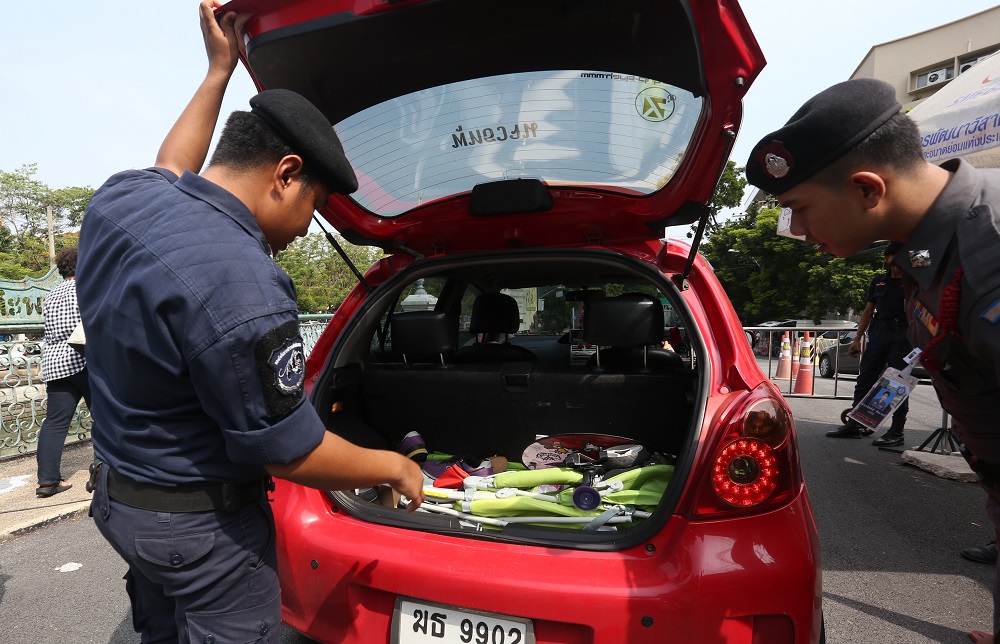 Neither the army nor police have publicly speculated about who might be behind the attack.
The past year has seen a surge of violence in the Deep South, including a brazen string of bomb and arson attacks last August which killed four people in seven provinces.
Late last year the authorities warned of plots to stage bomb attacks throughout the capital and arrested three men said to be involved in the southern insurgency. More than 6,800 people have died in the southernmost provinces since 2004, many of them civilians.
Domestic and international organizations such as the Medical Council and Human Rights Watch condemned Monday's bombing of a medical facility.
"The council condemns every kind of violent action done at an infirmary, which are places of peace and reserved for those who are ill. [This bomb attack] was … a cruel and inhumane act no civilized person should do," the Medical Council said in a statement.
Phramongkutklao Hospital is owned by the military but also sees members of the public.
"The bombing of a hospital is an outrageous rights abuse that shows total disregard for human life," Brad Adams, Asia director at Human Rights Watch, said Monday. "Bombing hospitals not only risks the lives of patients and medical workers, but disrupts medical care for many more."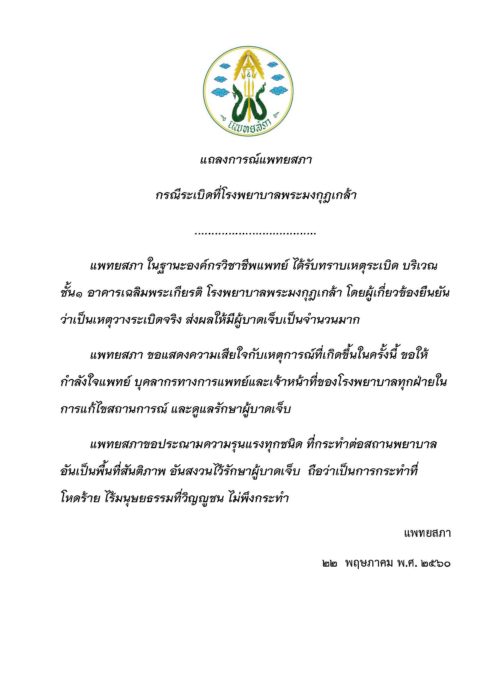 Related stories:
Army Chief Links Hospital Bombing to Recent Bangkok Attacks