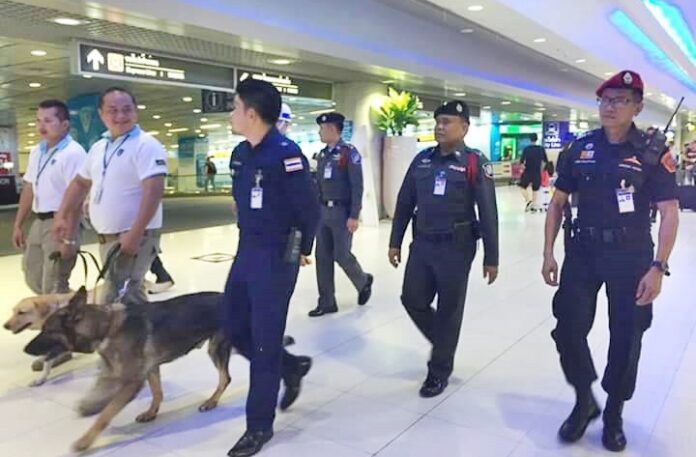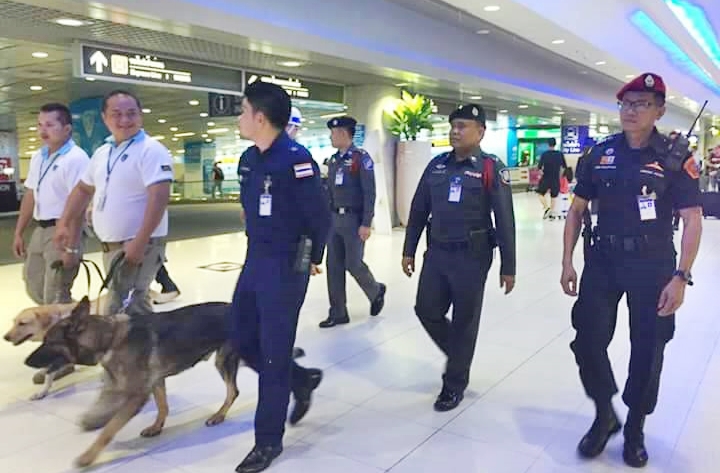 BANGKOK — All police units in Bangkok's southeastern suburb of Samut Prakan have been alerted for possible car bomb attacks at several landmarks, including one of the capital city's two international airports, according to a leaked police memo.
Marked "Most Urgent," the memo was signed by the Samut Prakan police commander on Saturday, though the commissioner disputed its authenticity in a phone interview. He also urged the media not to report about the matter out of concern for national security.
"It's not real," Maj. Gen. Thammanoon Traithippayapong said. "Before you report news like this, you must verify first whether it is true or not, you must consider whether your reporting will affect peace and order in the country."
Thammanoon added that he had not seen the letter in question.
However, national police Deputy Commissioner Srivara Ransibrahmanakul told reporters the memo was genuine, describing it as a "normal procedure."
According to the memo, which was obtained Monday afternoon by Khaosod English, an unspecified armed group is allegedly plotting up to three car bomb attacks at important landmarks in Samut Prakan, including Bhumibol Bridge, Ancient Siam open-air museum and Suvarnabhumi Airport.
The potential attacks may take place between Oct. 20 and 25, the memo said, quoting reports from "informants."
The letter instructed all units in Samut Prakan to increase patrols, be more responsive in intelligence reports and coordinate with the Special Branch Police's counterterrorism unit to prevent the attacks.
The warning came nearly three months after a series of bomb and arson attacks struck seven southern provinces on Aug. 12, which marks National Mother's Day and Her Majesty the Queen's Birthday. Four people were killed in the incidents.
Police have yet to make any arrest in connection to August's attacks, while a separatist group based in the southern border provinces reportedly claimed responsibility for the bombing spree.