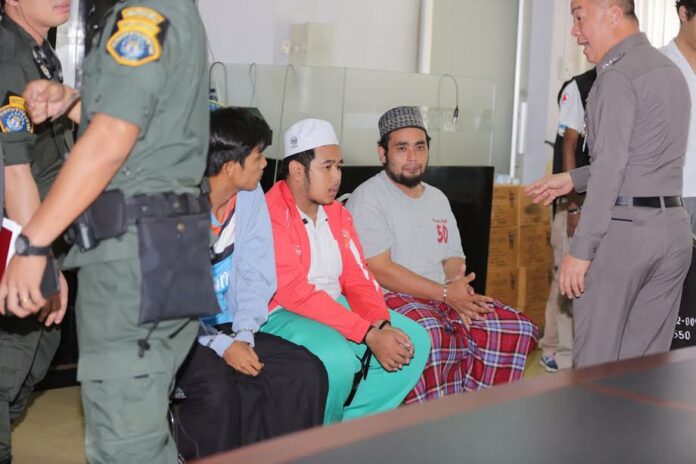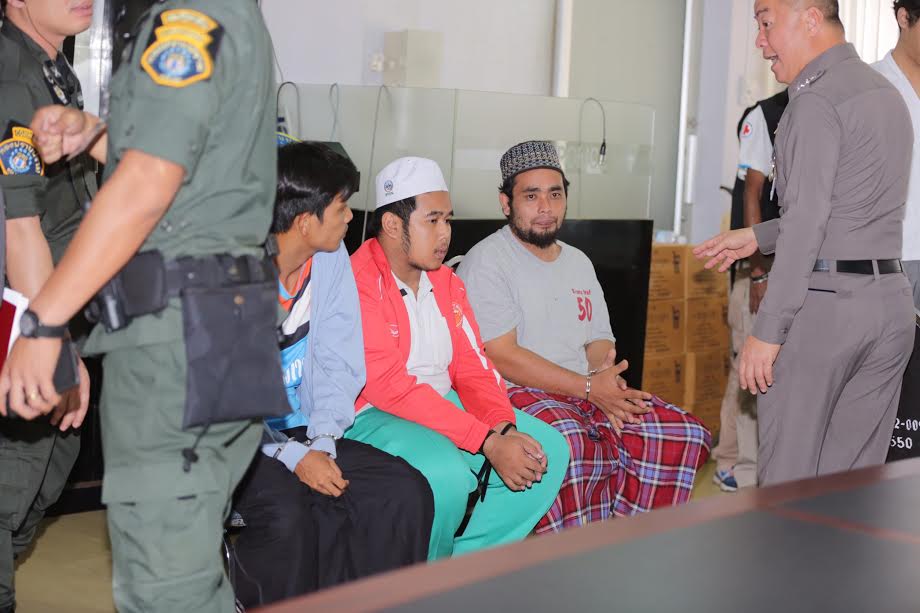 BANGKOK — Three men arrested for allegedly plotting bomb attacks in Bangkok were involved in the southern separatist movement, a senior police officer said Thursday.
Talmisi Tohtalyon, 31; Mubarih Gana, 22; Abdullasir Suekachi, 19, are accused of planning bomb attacks in tourist and residential areas of Bangkok, accusations they "half-confessed to, half-denied," according to Maj. Gen. Chayapol Chatchaidej, a commander of the Bangkok police force. All three suspects are natives of the southern border provinces.
Read: Police Release Photos of Two Possible Car Bombs
Chayapol said they were linked to the insurgency movement.
"Yes, they are," he said. "They have a history of staging attacks. They also admitted it to us."
Chayapol echoed deputy police commissioner Srivara Ransibrahmanakul, who told reporters Wednesday the three were involved in previous incidents in the Deep South, such as a 2012 shooting that killed a local teacher and a 2015 bomb attack.
Gen. Srivara said intelligence agencies discovered that the three men were in Bangkok between September and October to plan attacks before returning to their home province of Narathiwat. The military subsequently detained them and turned them over to police Tuesday, Srivara said.
The trio are now being questioned at the Crime Suppression Division in Bangkok, Chayapol said.
He added that the Talmisi, Mubarih and Abdullasir confessed to amassing bomb making equipment in several apartments where they stayed in Bangkok, but denied that they were plotting an attack as claimed by police.
They will be tried in civilian courts.
In October, police issued a memo warning of possible car bomb attacks at landmarks such as Suvarnabhumi Airport.
Related stories: 
Sweeping Bangkok Terror Raids Prompt Fears of Secret Detention