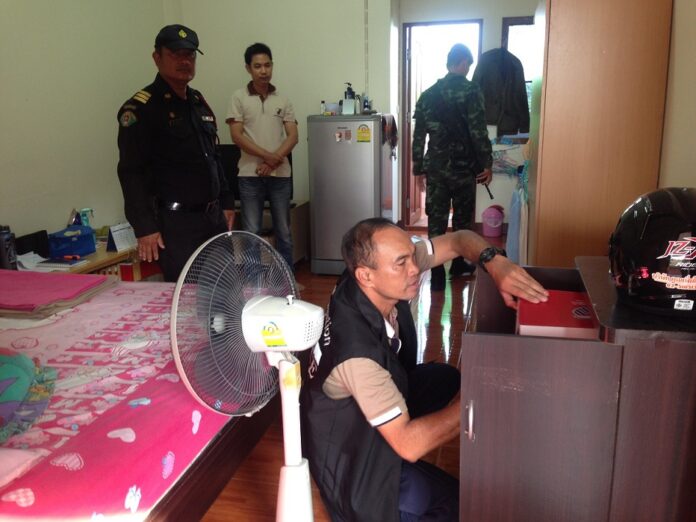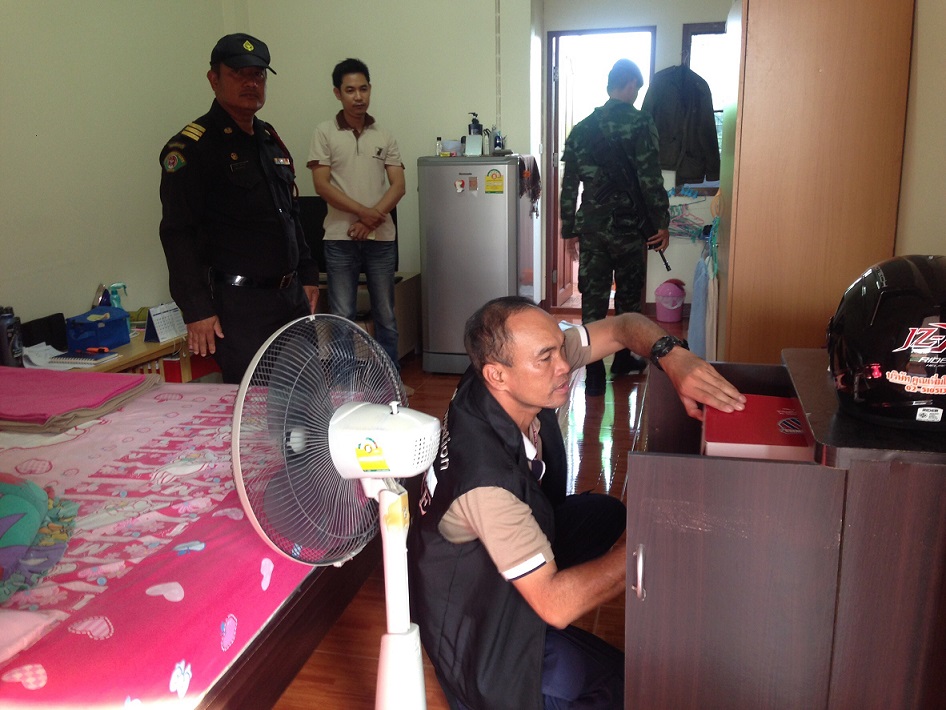 BANGKOK — Police commandos stormed an apartment in eastern Bangkok Tuesday morning to look for evidence relating to an alleged car bomb plot they fear could target the capital city.
The building, Maimuna Garden, was the same venue where police last year captured their first suspected bomber in the deadly attack on the Erawan Shrine in August 2015, though police would not say on record how the two incidents are linked, citing national security.
Read: Police Memo Warns of Car Bomb Plot at Suvarnabhumi Airport
"It's about national security," Col. Tanad Nuktham, chief of local police station and the officer in charge of the raid.
He referred questions to his supervisor, Col. Somnuek Noikong, who said he was in a meeting and unavailable for comments.
The operation came a day after the media obtained a leaked police memo warning of armed militants' plot to stage car bomb attacks at several targets in Bangkok's southwestern suburbs, including Suvarnabhumi Airport. The car bomb may take place in late October, the memo said, citing reports from what were described as informants.
Police sources previously told reporters the raid followed an intelligence report that perpetrators might be hiding in the same apartment building used by the suspected shrine bombers.
However, police said an hour sweep by a combined force of 30 police, military, bomb dispatch units and municipal officers did not turn up any clues related to the suspected car bomb plots.
Col. Tanad, the officer who oversaw the raid, nevertheless described it as a psychological tactic that may dissuade the possible bombers from carrying out an attack.
"We did a complete, thorough search. This will psychologically intimidate the perpetrators when they hear of this," Tanad said.
Lt. Gen. Sanit Mahathaworn, chief of Bangkok police, urged citizens to keep watch and be vigilant for suspicious people, vehicles and places that sold bomb-making equipment.
"If we work together, we can hear even the drop of a needle," he said.
Maimuna Garden was the same place where police arrested Adem Karadag, an ethnic Uighur man accused of planting the bomb which killed 20 people earlier that month. Another Uighur man, Yusufu Mierali, was arrested on the same charge three days later.
Their trial has progressed slowly, as the suspects have yet to be assigned an interpreter.
Additional reporting Teeranai Charuvastra
Clarification: This story has been updated with additional context.