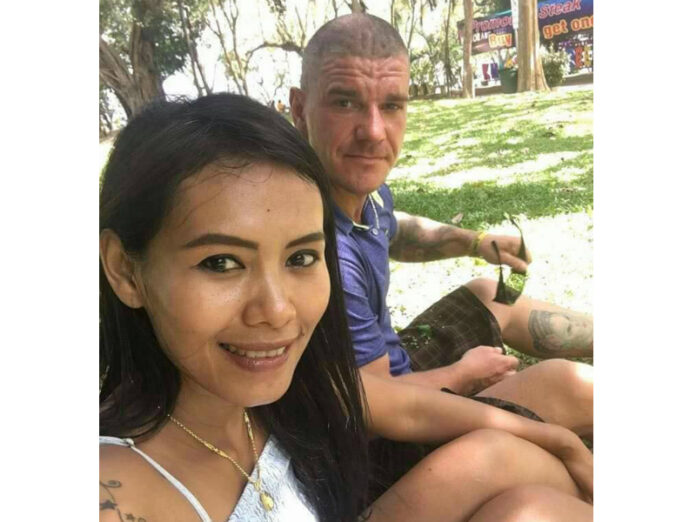 PHUKET — A German man harmed himself Sunday night as police surrounded a rented house in Phuket province to arrest him as a suspect in the murder case of a Thai woman.
Police said they tracked down Nico Papke, 36, after his Thai girlfriend disappeared for nine days before her body, wrapped in a mat, was found Sunday afternoon down a jungle slope a few kilometers away from the main road in Phuket city.
"He is now in stable condition but remains in the hospital," said police Col. Akanit Dampitaksat Monday. "We can't question him yet."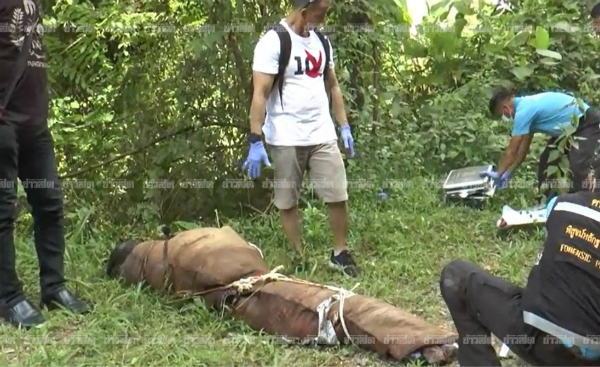 Neighbors said they heard Papke and his Thai girlfriend, Pitcha Namphadung, 35, engaged in a fight on June 30 at their apartment in Rawai subdistrict. That was the last time she as seen alive. Papke later disappeared from their apartment.
Pitcha's uncle Lamduan Sridonsai, 62, on Thursday filed a police complaint over her disappearance. Pitcha's niece Rujirada Onkorat, 19, on Friday brought the story to the Phuket Facebook community.
Police later learned Papke had rented a car before disappearing. On Sunday, they tracked the GPS signal of the car he rented and were led to the jungle where they found Pitcha's body.
The body presented traces of assault and a stab wound. It had been covered in a bedsheet and wrapped in a mat before being dumped down a roadside slope.
Pitcha's body was sent for detailed examination.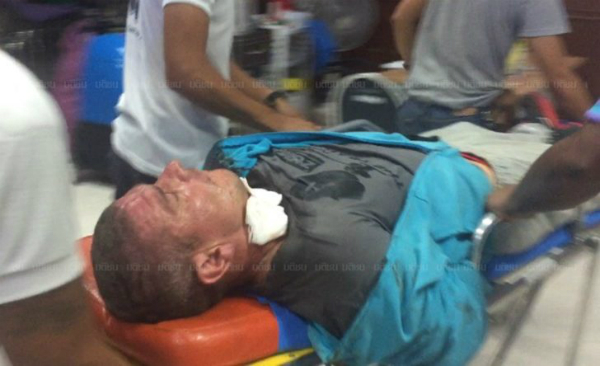 Police later found Papke rented another house in Rawai subdistrict which they raided at 7pm on Sunday.
"He was trying to run away but he saw we already covered the area so he pulled out a box cutter," said Akanit.
Akanit said Papke was not charged as police were still waiting to question him Monday afternoon.