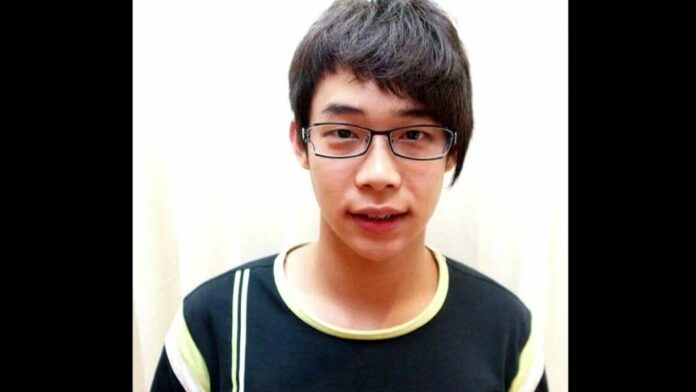 Sept. 26 update: Sutthisan Police had given Pattarapong a deadline of today to appear to hear charges against him. His lawyer said today his client would go to the police station by 4:30pm on Oct. 6.
KORAT — A medical student charged with administering a fatal overdose to his pet Pomeranian in a failed extortion bid appeared on the eve of a police ultimatum to formally hear the charges against him.
Pattarapong Songsabkul made no statement after entering the Pho Klang Police Station with his parents and a lawyer to hear one count of animal cruelty. He refused to answer any police questions and said he would only speak in court. His lawyer said he is ill and unable to handle the cases against him.
The findings of the police investigation will be forwarded to the district attorney, Maj. Mongkon Kuptisirirat of Pho Klang police said. Pho Klang is the Korat subdistrict where the 26-year-old student took one of two recently purchased Pomeranian puppies to a veterinarian. He sought cash compensation from shipping companies and vet clinics after the dogs died.
Read: Lab Confirms Med Student's Dog Died of Drug Overdose
On Sunday, Pattarapong's lawyer called police in Bangkok's Sutthisan neighborhood, where he bought both dogs, to say he was not ready to meet police there to hear charges of animal cruelty and money laundering.
The sixth-year student's lawyer said his client was ill and unable to handle two cases, according to Lt. Col. Suebpong Karuna of Sutthisan Police. The lawyer said he would go to Sutthisan police to submit an official request to delay proceedings.
Related stories:
Lab Confirms Med Student's Dog Died of Drug Overdose
Mahidol Suspends Student Accused of Killing Puppies
Doggo Indemnity: Med Student Accused of Offing Pom in Scam