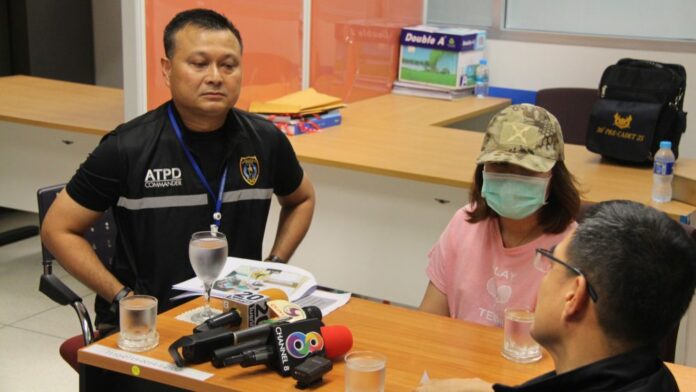 RATCHABURI — Police have arrested the admin of a Line group who allegedly paid parents to sexually abuse their toddlers and were looking Friday for the woman's supposed employer.
Police arrested Pathumporn "Ae" Mongkornchaiya, 27, in Ratchaburi province on Thursday, four days after she became the lead suspect in recruiting members to a community of pedophiles  where they would post rape and sex videos using a private Line group. They case emerged after one such clip involving a mother and stepfather raping a toddler boy leaked from the group.
"We believe that she also hired other families to do similar acts, so we are investigating this further," police Maj. Gen. Kornchai Klaiklung said. "She confessed to the crimes, and now we have to look for the people who hired her to do this."
Read: Police Still Looking for 'Toddler Rape' Line Group Admin
Songpol Sangkasem of Phitsanulok police on Friday cast doubt on Pathumporn's claims and said the police have not reached out to either Interpol or Line Corp.
"We're still interrogating her. She might just be saying there's an employer to try and push the blame away from herself. We have to find evidence that she was being employed first," Songpol said.
Pathumporn paid 400 baht, police said, to a 25-year-old mother and 40-year old stepfather to rape her 3-year-old toddler for two videos starting in 2016. Pathumporn reportedly received about 600 baht for helping acquire such clips.
After her arrest, Pathumporn said she was employed by an anonymous source with a Japanese username on Line, a chat app popular in both Japan and Thailand. She claimed to have received money from the source through cash cards, which she would take a cut of before transfering money to people who posted the clips or streamed acts of sexual violence in the Line group.
"In the group members' Line profiles, the members set their usernames to kiku anone [cutesy Japanese] characters without revealing any identities at all," Kornchai said.
Kornchai said Pathumporn also allegedly hired men and women to perform live sex many times for the Line group, which she said had around 100 members.
Pathumporn insisted she "did not know" there were children used in the Line videos and that she just handled money transfers and recruitment. She said the group existed long before she joined and started working for the employer.
Police have charged Pathumporn with human trafficking, uploading obscene content to computer systems and for violating the Child Protection Act. She is under police custody at the Thung Song Hong Police Station in Bangkok.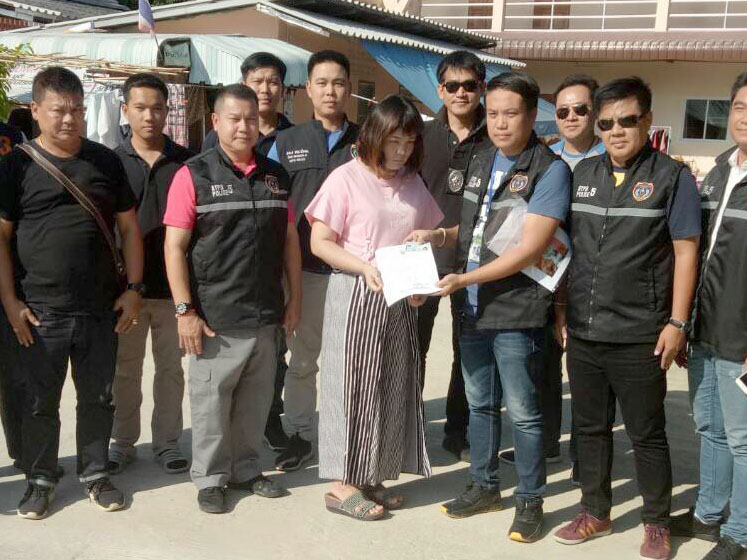 Related stories:
Police Still Looking for 'Toddler Rape' Line Group Admin
Both Parents Charged Over Line Group Toddler Rape