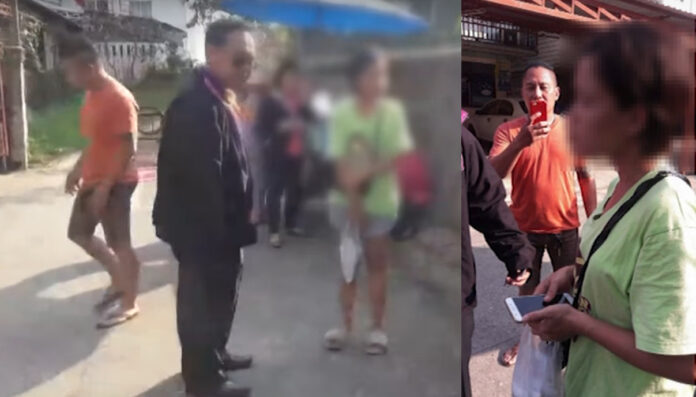 PHITSANULOK — The admin of the Line group where a mother and a stepfather streamed videos of them raping their 3-year-old boy remain at large by Thursday.
It's been five days since the court issued a warrant for Pathumporn Mongkornchaiya, who allegedly paid the child's parents to rape him for 400 baht. Other members in the group remain unidentified, police said.
Read: Both Parents Charged Over Line Group Toddler Rape
"We're still looking for her," Songpol Sangkasem of Phitsanulok police said Thursday. "I can't disclose where we're looking for her since it could affect her movements."
According to the arrested mother, "Ae" Pathumporn, 27, introduced her to the Line group and encouraged her as well as the other members to post the rape videos for money. The mother and stepfather who assaulted the 3-year-old boy did so at least three times for 400 baht each time, police said.
Songpol said police still has no concrete information of the whereabouts and identities of the other Line group members.
The victim's mother was arrested on Dec. 7 and the stepfather on Sunday. Both were charged with violating the Computer Crime Act, human trafficking and sexually assaulting a child. Police said the same charges will be applied to Pathumporn and the other Line group members, said police.
Related stories:
Both Parents Charged Over Line Group Toddler Rape