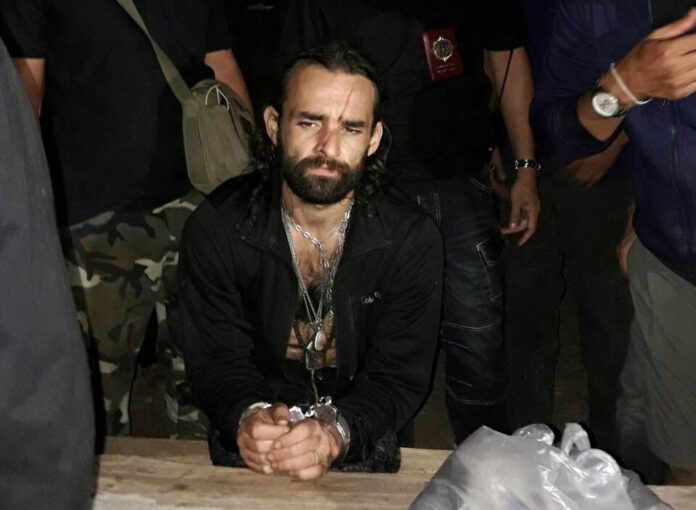 TAK — Police on Monday morning arrested a Thai woman wanted for the murder of her Italian husband along with her French boyfriend.
Police arrested Rujira Iemlamai in the forest near the Kamphaeng Phet-Tak border one day after they took into custody Amaury Rigaud, a French national also accused in the crime. Rujira and Rigaud are suspected of murdering Rujira's Italian husband, Giuseppe de Stefani, 61, whose dismembered and charred body was found in the Phichit forest on Jan. 19.
"We just got the Thai woman half an hour ago," Col. Karun Wongjunthalamanee of Wang Chao Police said just before noon. "She wasn't vicious or resisting arrest. She was really quiet."
Karun said he and his men arrested Rigaud on Sunday night before seeking Rujira in the same area, believing she hadn't gone far. Riguard, 33, has been taken to the local police station in Phichit where the crime occurred.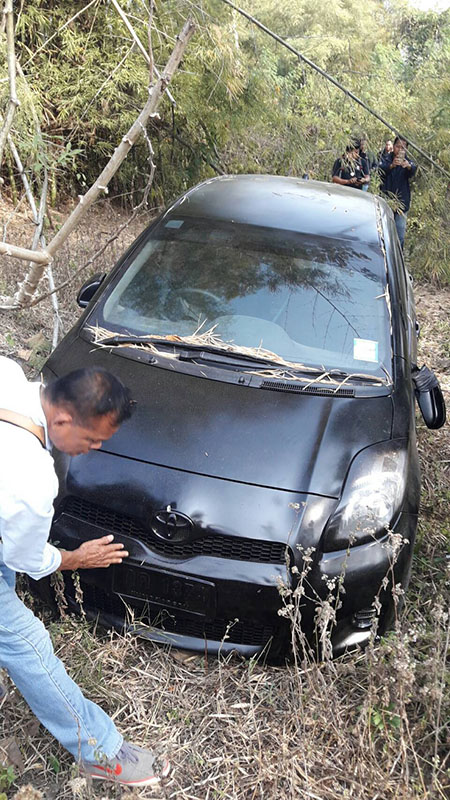 Karun said police will interrogate Rujira, 38, as soon as possible.
Last night police found Rigaud in a longan orchard in Tak's Chiang Thong subdistrict. With him, they found a Toyota Yaris spray-painted black. Police said it was the same witnesses saw fleeing the crime scene.
"I don't know," Rigaud said in Thai on Sunday night when police and reporters at the scene asked where Rujira was.
De Stefani's body was found Jan. 19 in the woods of Bueng Na Rang. Police believe Rujira and Riguard attempted to burn the Italian's remains after killing and dismembering him.
Arrest warrants were issued for the pair on Wednesday.
After the abandoned vehicle was located Sunday evening in Tak's Wang Chao district, police set a search perimeter that included forested areas straddling the border between Tak and Kamphaeng Phet provinces.
Rujira's daughter from a previous relationship identified de Stefani's body because she recognized one of his tattoos visible on his remains.
A police search of Stefani's house revealed a note he wrote to Rujira that read, "You told me that you loved me only because you wanted money. I have never met a bad person like you before." Neighbors told police that Rujira and de Stefani often fought.