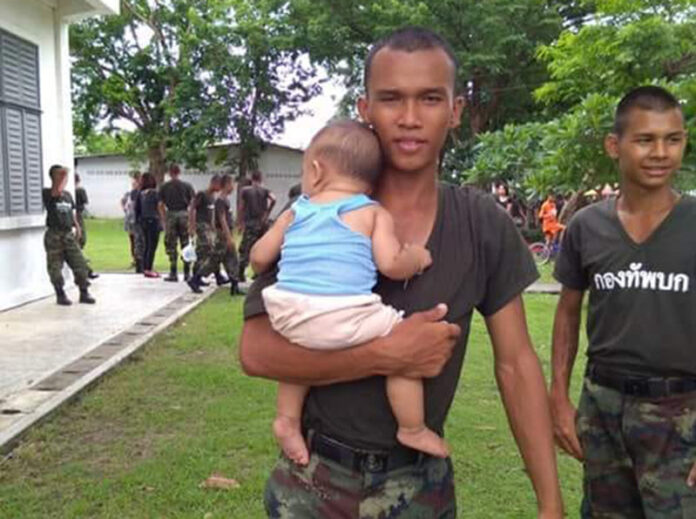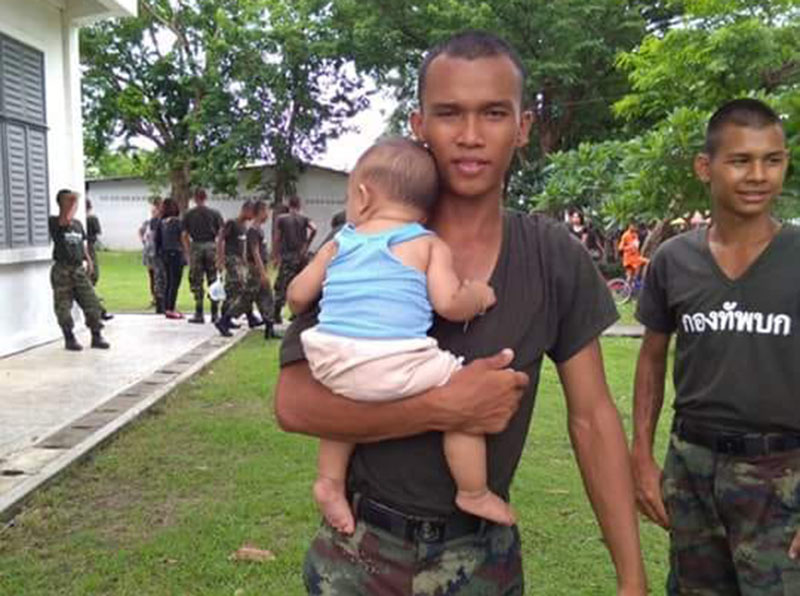 LOPBURI — A young soldier died Friday morning after spending weeks in a coma from being beaten senseless at his post. Police said the assaulters will be charged with murder.
Pvt. Kacha Pacha, 22, died among mourning family members, after he was assaulted by three senior soldiers on Aug. 21. He was declared brain dead Aug. 24.
Read: Senior Soldiers Apologize for Beating Private into Coma
Lt. Col. Yuttaslip Kattapan of Lopburi city police said all three senior soldiers were under police custody after being previously charged with attempted murder, and that police would investigate the matter to press further charges.
"Now that he has died, we will add additional murder charges," Yuttasilp said. "The highest punishment for that is execution."
Kacha's relatives announced Friday morning on Facebook that Kacha, or Khem, had passed away at 5:45am.
"I know my fatty is really tired. You fought your hardest. Sleep in peace, my fatty," wrote Wannisa Boonta, Kacha's 24-year-old wife. She is pregnant with their second child.
Kacha's body will undergo an autopsy at the Institute of Forensic Medicine at the Police General Hospital before behind handed over for his relatives to organize funerary rites in his native Buriram province.
Deaths of lower-ranking soldiers in the military due to abuse are frequent. Last year, 19-year-old cadet Pakapong Tanyakan died under similar circumstances.
A previous interview with Kacha's relatives.
Correction: A previous version of the story misidentified an assaulter.