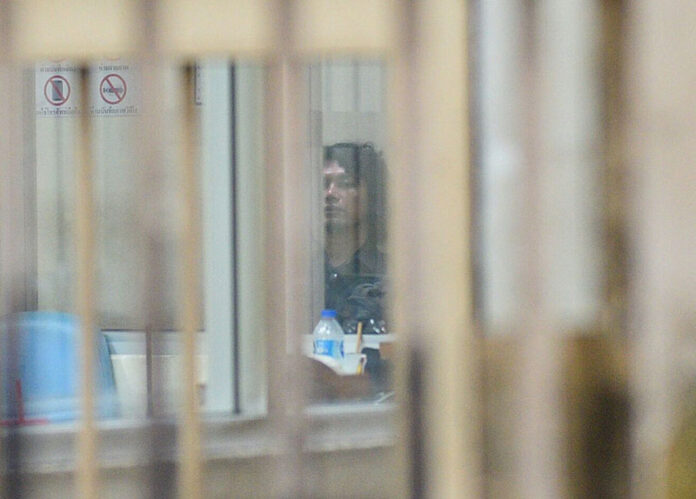 BANGKOK — A poster boy for bad boy rock stars who is said to be struggling from mental illness was sentenced to almost four years in prison Thursday for firing a gun in the air and other related charges.
Seksan "Sek Loso" Sukpimai, 44, was convicted on multiple counts by the Minburi Provincial Court and given three years and nine months in prison, capping off a year of erratic behavior that began with his resisting arrest over the incident and culminated in an apparent psychological rupture live-streamed to the world.
On Dec. 30, 2017, Sek fired an automatic 9mm handgun into the air at a temple, an incident he also live-streamed over Facebook. When police arrived to apprehend him on New Year's Eve, Sek refused to surrender and threatened to open fire on police in a standoff that ended with officers rushing his home.
For that episode, he got 18 months for armed obstruction of justice, six months for drug use and six months for discharging a gun in a residential area, making for two and a half years.
The court also handed down an additional 15 months months for physically assaulting Chanokkorn Boonpeng, his ex-wife's partner, in 2016.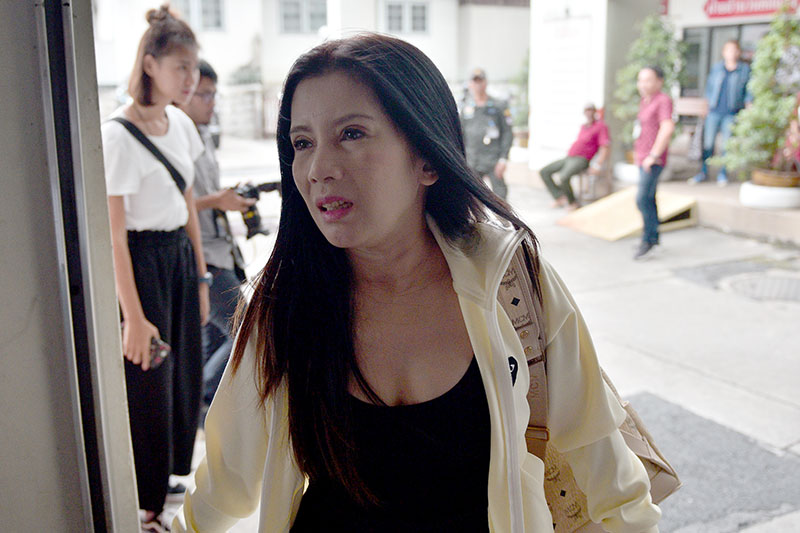 The court said that they took into consideration Sek's bipolar disorder, for which he recently underwent a month of hospital treatment. Still, the court ruled he was cognizant enough to realize that he was breaking the law; therefore, his sentence was not reduced or suspended.
Sek was later released on bail pending an appeal.
Sek has remained popular despite episodes of domestic violence and drug abuse over the years. In August, he made headlines for a series of bizarre, long-running videos streamed five days straight on Facebook. His wife and girlfriend staged an intervention, and his family told the public he had been suffering from mental health issued for years.
After he was discharged, he went live online again on Sept. 21 to tell his fans he was feeling fine.
Even his ex-wife, who has helped fill pages of tabloid ink during their stormy relationship, expressed concern.
"Why do you always make me cry?" Wiphakorn "Karn" Sookpimay, Sek's ex-wife posted on her social media Thursday. "Even though you've hurt me a lot, I'm always ready to help you. We may not understand each other, but who cares. When you're in trouble, I'll never abandon you. I love you, my wandering friend."
She also visited Sek in police custody in this Khaosod live video:
"To be honest, he's not completely well yet. He's still bipolar. So this stress makes me worried for his mental health," Karn said. "I feel so sorry for him."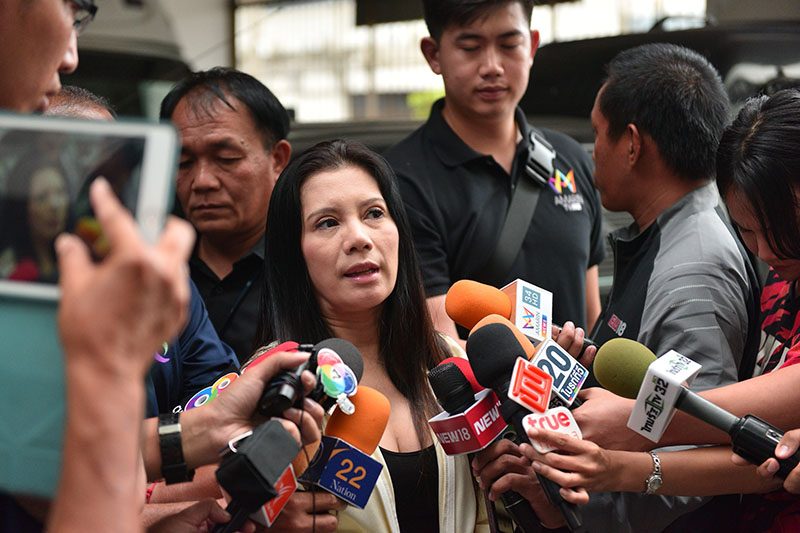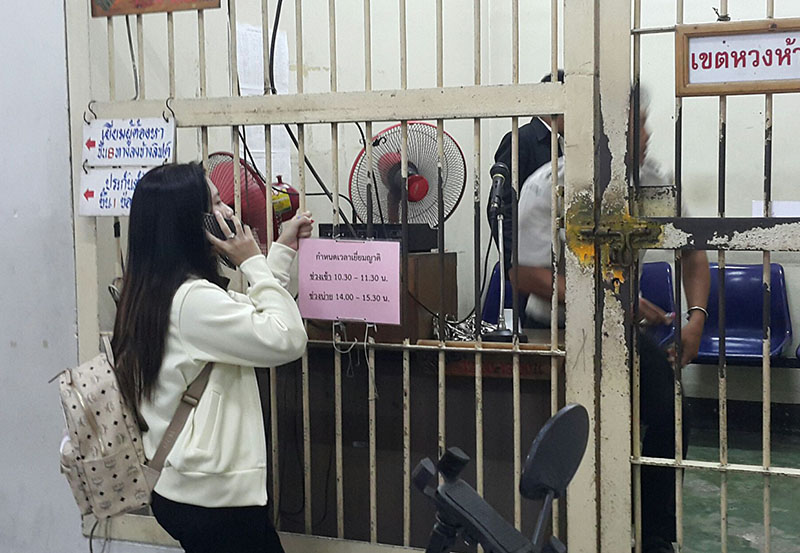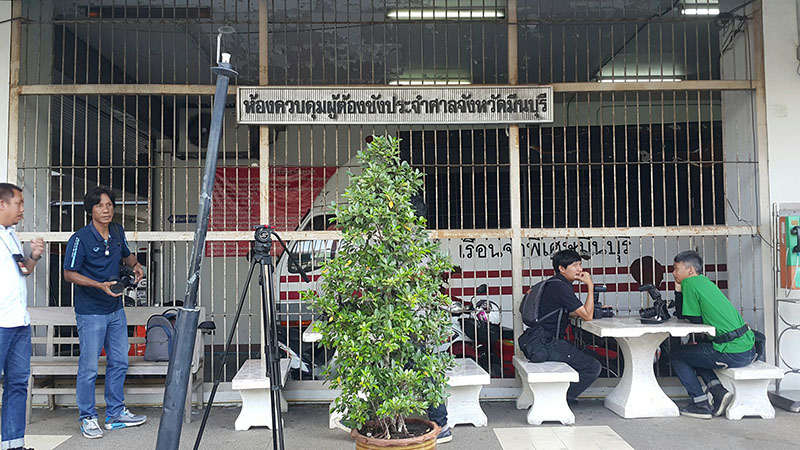 Related stories:
Out of Hospital, Sek Loso Back Online to Say He's Fine
Sek Loso is No-Show For Court Verdict
Untreated Mental Illness Left Sek Loso Delusional, Living in Filth: Son
Girlfriend, Ex-Wife Drag 'Sek Loso' to Hospital
Sup With Sek Loso's Five-Day Facebook Live Meltdown?
Rocker Sek Loso Arrested After Police Standoff
Update: Police Seek Trigger-Happy Sek Loso on Gun Charge