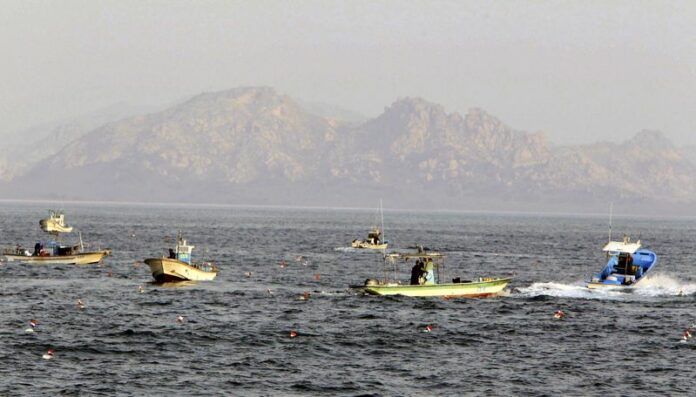 SEOUL (DPA) — North Korea carried out live-fire artillery exercises near the maritime border with the South, South Korea's Joint Chiefs of Staff said Tuesday.
North Korean forces began firing shells at 2pm (0500 GMT), the Yonhap News Agency reported.
"We are carefully monitoring North Korea's exercise to sternly react if any of its shells fall in southern waters," said Kim Min Seok, a spokesman for the Defence Ministry in Seoul.
The Korean People's Army announced the drills in a fax to the South Korean Navy's Second Fleet, Yonhap reported.
The government in Seoul ordered inhabitants of five islands near the maritime border to go to evacuation centres, and deployed fighter jets, surveillance planes and warships.
The drill took place near Baengnyeong Island, the Korean Broadcasting System quoted the South's Joint Chiefs of Staff as saying. Baengnyeong Island lies in the Yellow Sea near the maritime border between the Koreas.
North Korean forces practised artillery fire on March 31 at same time US and South Korean forces were carrying out exercises.
Some of the North's shells landed in South Korean waters, leading to an exchange of artillery fire between the Koreas across the sea border.